Sigur Rós Announce Initial Acts for Their NORÐUR OG NIÐUR Festival
Images via Januz Miralles and Tomaas, Sigur Rós
Music
News
Sigur Rós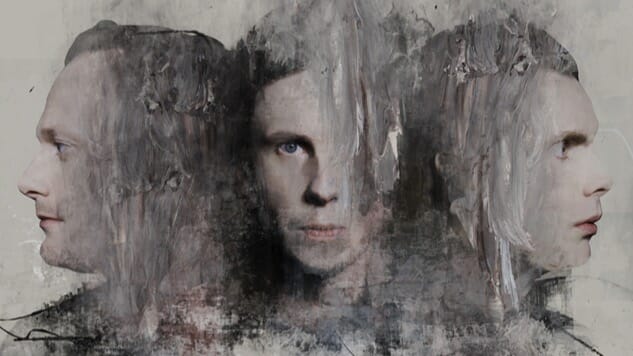 If you're down to fly to Reykjavík, Iceland, to see Juliana Barwick, Dan Deacon, My Bloody Valentine's Kevin Shields or the ambient avant-garde Stars of the Lid, you should consider the inaugural NORÐUR OG NIÐUR festival, curated by and featuring Sigur Rós. The festival will take place Dec. 27-30 and supply limited four-day passes (Sigur Rós tickets sold separately). And while you might picture a group of pale Icelanders smiling through four to five hours of daylight, the festival's name literally translates to "go north and go down."
In lieu of the whole festival at Harpa, there will be four chances to lose your shit at Sigur Rós in Eldborg, Harpa's main hall—the band's first home performances in five years. Per the festival's site, the shows promise to be the "most intimate since the tiny regional shows on the heima tour more than a decade ago."
The band says in a press release:
"We are beyond excited about NORÐUR OG NIÐUR. Organising your own festival is brilliant, you draw-up a fantasy league of all your favourite players, reach out to people, cross your fingers, and with a little bit of luck and good timing, get a wholly phenomenal squad of unbeatable talent all in one place at one time ready to make magic happen."
All of the above translates to: Go forth and worship at the altar of Icelandic electro-dream hell, in a very friendly way. Watch the trailer for NORÐUR OG NIÐUR, listen to the festival's Spotify playlist and more here, and find the fest's first-wave lineup below, plus a Barwick performance from the Paste Cloud.
NORÐUR OG NIÐUR First-Wave Lineup:
Jarvis Cocker (UK)
Kevin Shields (UK)
Stars of The Lid (USA)
Dan Deacon (USA)
Julianna Barwick (USA)
Sin Fang, Sóley and Örvar Smárason (Iceland)
JFDR (Iceland)
Hugar (Iceland)