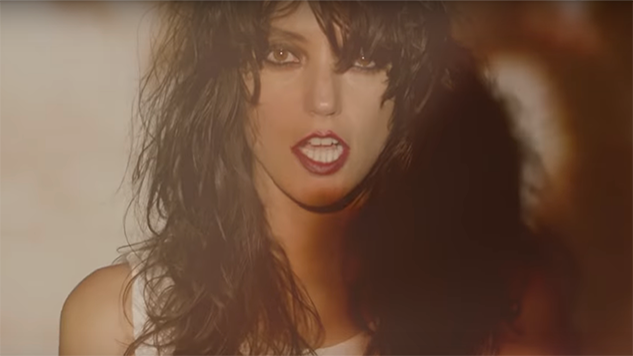 Sharon Van Etten has shared the video for "Comeback Kid," the first single off her forthcoming album Remind Me Tomorrow, out Jan. 18, 2019, on Jagjaguwar.
"Comeback Kid" is Van Etten's first new song in nearly five years, and the changes she went through in that span are manifested in the song's darker sonics. Van Etten cited Suicide, Portishead and Nick Cave's Skeleton Tree as influences in the recording process, far cries from the pastoral calmness that permeated her previous works. "As the lyrics for 'Comeback Kid' unfolded, I realized I was talking about many selves: the kid, the adult, the sibling, the friend, the neighbor," Van Etten said in a statement. "I imagined a projector streaming over me of memories, unclear if they are mine or someone else's, confronted by the disorientation of time and perspective."
The video for the song makes this image a reality, featuring Van Etten standing in a darkened room while images of home play kaleidoscopically over her. "The visuals draw from Sharon's personal archive of photos and videos as the narrative of the song looks back on her past," says director Jonathan William Turner. "Sharon is both audience and projectionist of her memories."
Van Etten will be touring in support of her new album next year. Find those dates here.
Watch the video for "Comeback Kid" and listen to Van Etten's 2010 Daytrotter Session below.