Watch Sharon Van Etten's Gut-Wrenching Cover of Sinéad O'Connor's "Black Boys on Mopeds"
Images via Sirius XM/YouTube
Music
News
Sharon Van Etten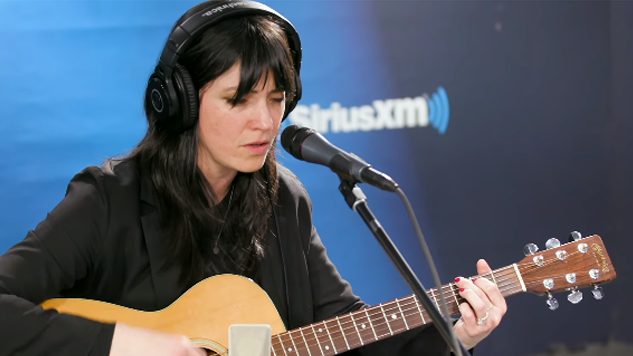 21-year-old Colin Roach was shot and killed in a London police station, and while the young black man's death was eventually ruled a suicide, advocacy groups believe it was a cover-up by the law enforcement officers who killed him. While this event occurred over three decades ago in 1983, Roach's death feels like a tragedy that could easily have taken place in 2019.
Perhaps that's why rock powerhouse Sharon Van Etten felt compelled to cover "Black Boys on Mopeds," Sinéad O'Connor's song inspired by Roach. Like O'Connor, she tackles the tune with just her voice and a guitar, sorrowfully singing, "England's not the mythical land of Madame George and roses / It's the home of police who kill black boys on mopeds." If anyone can step up to O'Connor's emotional delivery, it's Van Etten, who looks wracked with pain as she paints a grim picture of Margaret Thatcher's England—one that looks all too similar to Van Etten's own country today.
Watch Van Etten sing "Black Boys on Mopeds" on SiriusXM below. If that's not enough of vitamin SVE for you, listen to her 2010 Daytrotter performance further down.