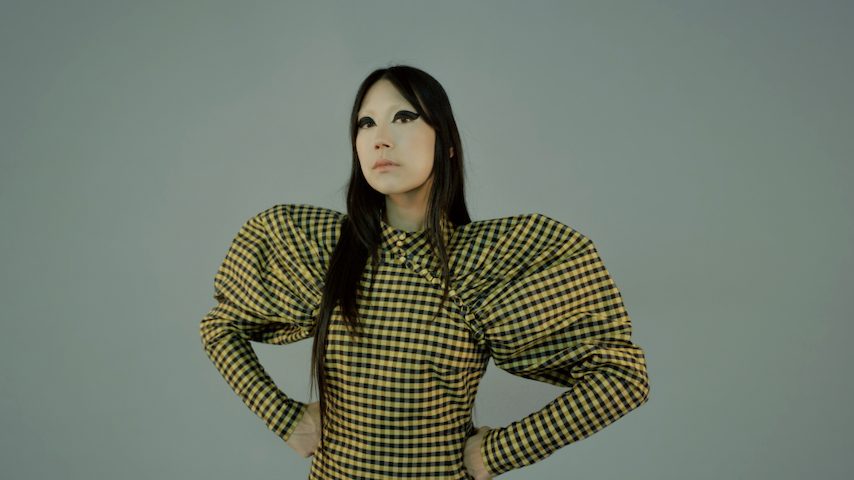 As anticipation continues to build for SASAMI's second full length album Squeeze (Feb. 25, Domino), she's shared yet another single: the poignant "Call Me Home." Following the earlier single releases for "The Greatest," "Say It" and "Skin A Rat," as well as her cover of Daniel Johnston's "Sorry Entertainer," "Call Me Home" peels back a new layer of what we can expect from the rest of the project.
While the other tracks we've heard so far see SASAMI raging against all that tries to contain her, she's sending out a message of support here. "I want you to know you're not alone/I want you to know you can always call me home," she sings over breezy guitar that eventually gives way to synths and heavy drums circling around her voice, always lifting her reassurance up even as the track seems to get darker with each plunge into a new chorus. If the other singles bring catharsis to the forefront, "Call Me Home" is the comforting come-down that you'll need in its wake.
"'Call Me Home' is dedicated to anyone who has blown up their life just to remember what it's like to feel something," SASAMI said about the song in a press statement. "It's about the darkness of feeling nothing and the creeping ache of apathy that can swallow you whole if you let it. It's about skipping town, driving all night and knowing you'll always have a home to come back to."
SASAMI is currently gearing up to head out on tour, playing her own solo dates through March and April before hitting the road with HAIM on their upcoming North American tour and Mitski for shows in the U.K./Europe, all running through June.
Check out the visualizer for "Call Me Home" below, and revisit SASAMI's Paste Studio session from 2018 further down. You can pre-order Squeeze here.