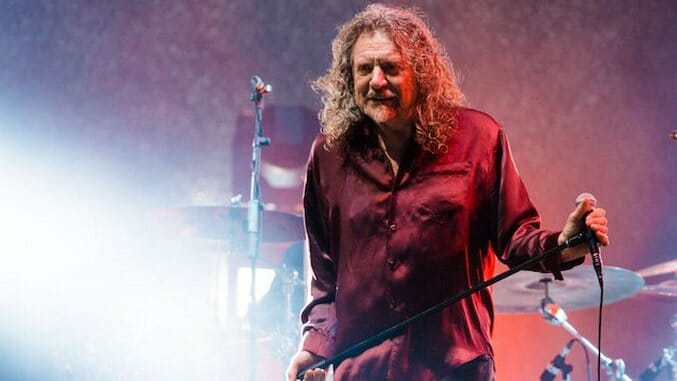 Even has he grows older, Robert Plant seems to be unstoppable. The 68-year-old rocker keeps cranking out music like a machine. Earlier today, he shared a 30-second video on his website and Twitter that appears to reveal the name of his latest album: A Way With Words.
— Robert Plant (@RobertPlant) August 15, 2017
The former Led Zep frontman took home the Grammy for Album of the Year in 2009 with fellow musician Alison Kraus for Raising Sand, and his 2014 album lullaby and…The Ceaseless Roar, was far from a disappointment. We're excited to see what Robert comes up with next.
Watch the teaser video above, and check out a Plant performance from the Paste Cloud below.