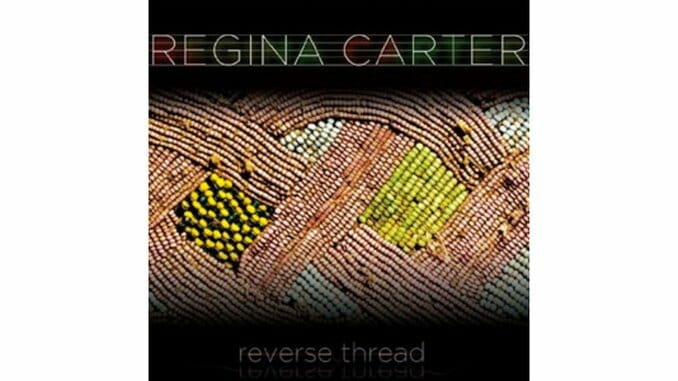 MacArthur Fellow makes good on promise of genius
When the MacArthur Foundation hands you $500,000 in unrestricted grant money to go out and explore your field of interest, you can afford to think outside the box. American jazz violinist Regina Carter did just that with her 2006 MacArthur "Genius Grant," using it to fund Reverse Thread, an album of 12 tracks inspired by ethnographic field recordings and traditional African music.
The result showcases Carter's virtuosic abilities with her own instrument, and acclaimed kora player Yacouba Sissoko helps ground the music in the rich past it's meant to honor. With the addition of a very European-sounding accordion ("Un Aguinaldo Pa Regina") and jazz percussion, Reverse Thread often loses a sense of place—but that's not necessarily a bad thing. Carter set out to honor a traditional form of music by interpreting it through a contemporary lens, and her marriage of African and African-American music birthed a record that feels like something quite new. Perhaps that's the best tribute of all.