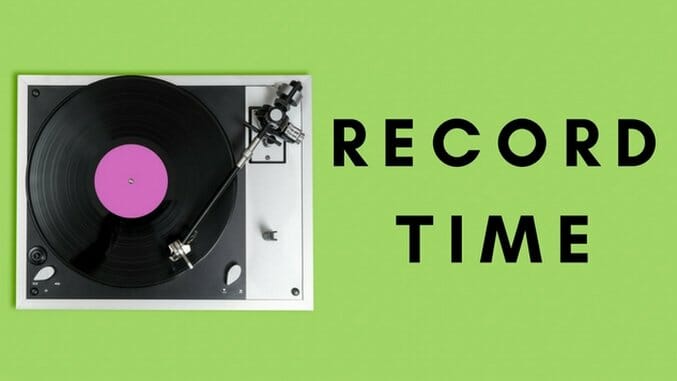 Record Time is Paste's monthly column that takes a glimpse into the wide array of new vinyl releases that are currently flooding record stores around the world. Rather than run down every fresh bit of wax in the marketplace, we'll home in on special editions, reissues and unusual titles that come across our desk with an interest in discussing both the music and how it is pressed and presented. This month that includes a collection of Bruce Springsteen's early '90s albums, a boxed set of Jerry Garcia's pre-Dead work and a criminally underappreciated '70s rock band.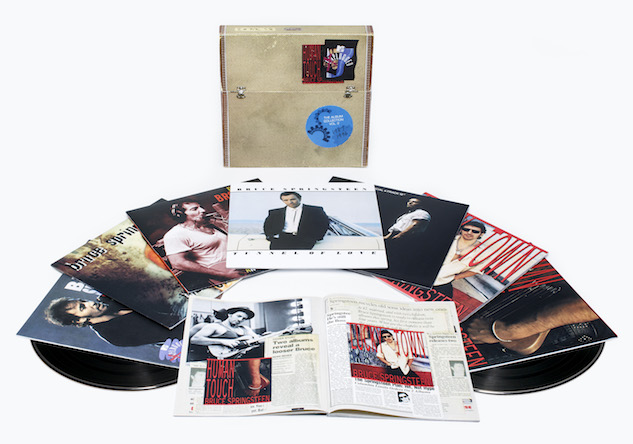 Bruce Springsteen – The Album Collection Vol. 2: 1987-1996 (Columbia/Legacy)
The work that Bruce Springsteen did in the years following the earth-shaking impact of Born In The U.S.A. is not looked upon as favorably as the albums he released before and those that have come out since the turn of the millennium. It was a strange time for the Boss as he jettisoned the E. Street Band for a while and went wandering through a musical wilderness that found him using synths, programmed drums and lyrics that put his personal life and struggles on display. They sold well and received some warm reviews from the mainstream press, but for many fans, it's a period of Springsteen's career that tends to get spoken about through gritted teeth.
This new collection might start changing some stubborn minds. It brings together the four studio albums that Springsteen released in this stretch—1987's Tunnel of Love, 1992's Human Touch and Lucky Town, and 1995's The Ghost of Tom Joad—in newly remastered vinyl editions, alongside a pair of EPs that came out around the same time and a live recording made for MTV in 1993. They all sound better than ever, the dynamics of the music given a chance to shine and a chance to reassess these songs that take his familiar themes of redemption, moral failings and familial struggles and applies them to his own life.
To be clear: nothing about this set attempts to make that point, nor begs for reappraisal. You're given the documents as is, complete with awkward '90s artwork, and the booklet that comes with it is more of an art piece, combining personal photos of Springsteen and memorabilia from the time. Any articles or reviews about the albums or live shows are show in excerpt or completely obscured. It's a take it or leave it move for any folks who skim over this segment of Springsteen's discography. For this writer: it's worth taking a look at. Not only because the records sound great, but also because it is bracing to hear an artist finally revealing himself in such a fashion after years of obscuring his concerns behind impressive storytelling and fictionalized grit.
---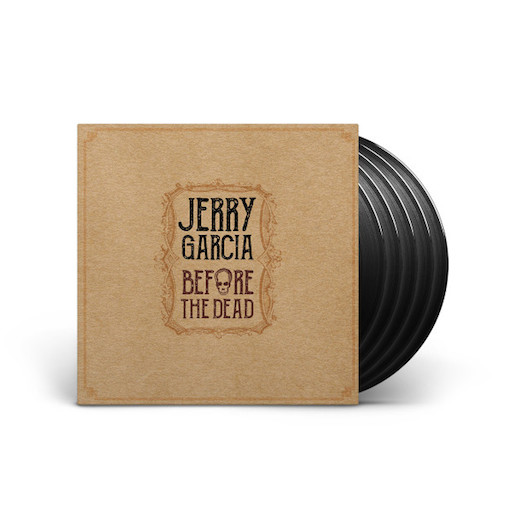 Jerry Garcia – Before The Dead (Round)
The Grateful Dead may be the most well-documented rock act around with copious amounts of live material and rarities already released into the world, but somehow, the archivists and fans of the group still manage to unearth interesting material every time we think they've hit the bottom of the barrel. This five-LP set explores the career of de facto leader Jerry Garcia in the years before forming the band that would cement his legacy, a period when the San Franciscan was exploring folk, blues, gospel and bluegrass. Producers Dennis McNally and Brian Miksis go deep with this, too; all the way back to 1961 when Garcia was 18 and playing in a duo with Robert Hunter at a friend's birthday party. The pair takes requests and harmonize over traditional classics like "Oh, Mary Don't You Weep" and "Rake and a Rambling Boy," encouraging singalongs from the attendees of the shindig. From there, we follow Garcia through a myriad of groups and configurations, including a duo with his first wife Sara Ruppenthal Garcia and the Black Mountain Boys, an ensemble that allowed him the room to show off his fine banjo picking skills. While Miksis and McNally did a great job cleaning these recordings up for mass production (some have been available as bootlegs for some time now), the performances themselves are as blurry around the edges as any Dead live tape. Tentative solos, rough transitions and awkward stage banter abounds. But to truly understand the depth of Garcia's love of roots music and how he adapted that into the acid rock world of the Grateful Dead, this is the ideal place to start that journey.
---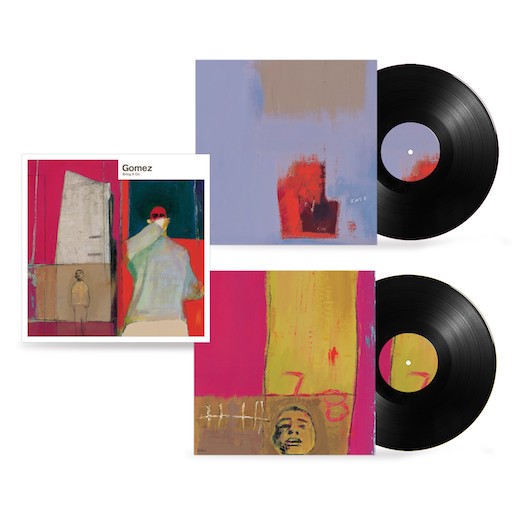 Gomez – Bring It On (Virgin/UMC)
One of the biggest spots of news to emerge from the U.K. music scene of 1998 was the announcement that Bring It On, the debut album from Gomez, beat out such critically-adored records as The Verve's Urban Hymns and Cornershop's When I Was Born For The 7th Time for that year's Mercury Music Prize. Twenty years on, the accolade still feels a little shocking, even though the LP in question sounds as deeply wrought and richly musical as this one does. Those qualities feel even more apparent when listening to it on this newly released vinyl reissue of Bring It On, the first time it has been available on non-import wax here in the States. Frank Arkwright does a marvelous job remastering this for modern listeners, adding some bite to the band's unpretentious combination of acoustic and electronic instrumentation. His work is aided by a clean and quiet vinyl pressing that allows the fullness and strangeness of this record to be made manifest. Heard two decades later, Bring It On reveals itself to be even more daring than its predecessors like OK Computer and the work of Badly Drawn Boy. Gomez presaged the fearlessness of modern artists who see no concern with mashing styles and moods together into a delightful pop swirl.
---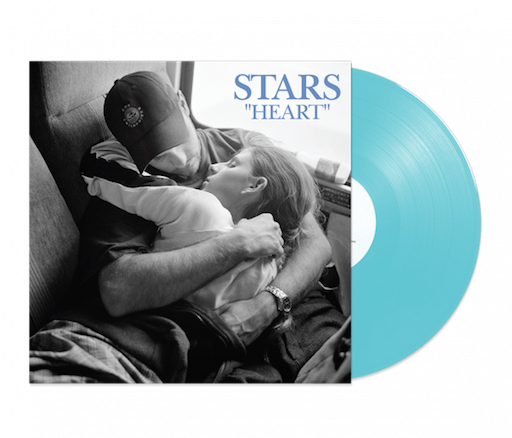 Stars – Heart (Last Gang)
The vinyl re-release of the second album by this Montreal-based indie pop group is something of a corrective. Until now, it was one of the only full-lengths in Stars' discography that was never committed to wax. And this pressing proves that it is an album that deserved to be in this format from the jump. We can argue from now until doomsday about the overuse of the word "warmth" when it comes to describing how music sounds on vinyl but here, that descriptor is apropos. The unapologetic earnestness of the material on this album feels like it's positively glowing on from grooves of each translucent blue copy. Even the purely digital elements of the music have a real snap and bite to them, feeling like a tiny glitterbomb exploding over your own heart.
---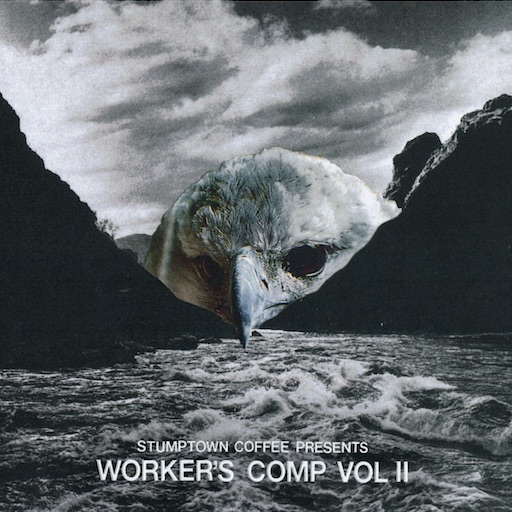 Various Artists – Stumptown Coffee Presents: Worker's Comp Vol II (Stumptown/Sub Rosa)
When the first volume of this vinyl-only series was released way back in 2001, Stumptown was a much smaller operation with a couple of shops in its home base of Portland and a number of employees who had side gigs playing music around the city. Hence, why they invited these many projects to come record a track after hours in one of their coffee shops/roasting facilities. In the years since Volume I came out, the company has expanded, with locations in L.A., New York, Chicago and New Orleans. And with that growth, many more employees who play music on evenings and weekends. To once again spotlight some of their work, they invited a bunch of their employees to record a song in the Portland studio The Map Room with help from producer/engineer Mike Coykendall.
The resulting compilation is as varied as it is lovely to look at (the brown and white swirls of the wax are meant to look like cream overtaking a cup of joe). The sludgy boogie rock of Dommengang sits very nicely alongside the more poppier sound of Tamed West and the Dilla-inspired instrumental cooked up by DJ Jiharri. My favorite tracks here are the ones that get super heavy, especially the pair on side two by Portland-based quartets Longclaw and Broodmare. The former reveals themselves to be acolytes of NW grunge while the latter could be a lost gem from the catalogs of noise rock labels Touch & Go or Amphetamine Reptile.
---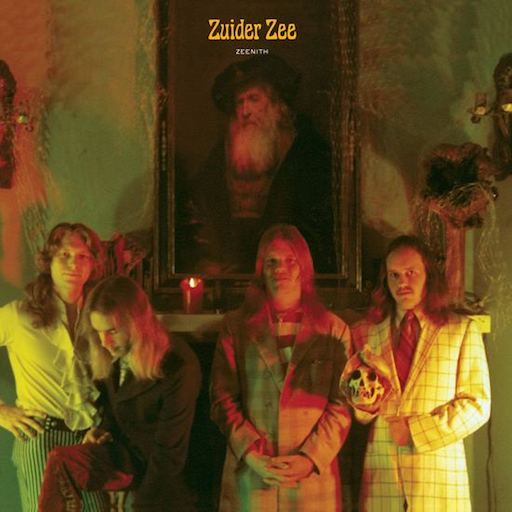 Zuider Zee – Zeenith (Light In The Attic)
If you've never heard of Zuider Zee before, don't beat yourself up about it. The Memphis-based band released a single album of glammed up psych pop in 1975 that was all but ignored at the time. As tends to happen, the band and its songwriters Richard Orange and Gary Simon Bertrand are now considered lost heroes of the American rock universe and their self-titled LP has become something of a collector's item.
As is sometimes the case with artists like this, Zuider Zee recorded more music than they officially released, and a healthy chunk of those tunes have been rescued from oblivion by the always-reliable Light In The Attic Records. This compilation of unreleased tracks fulfills the promise of that '75 LP and shows off an expanded palette of musical colors that shows a deep debt to The Beatles and Wings, with enough overdriven bluster to put them in the ranks of glitter rock outfits like Sweet and Slade. This fantastic sounding record also comes with a handsomely designed booklet that tells the story of the band, with clear-eyed assessments of the band's prospects and ill fate by Orange and Bertrand. Would that more artists were as brutally honest with themselves as these gents are.
---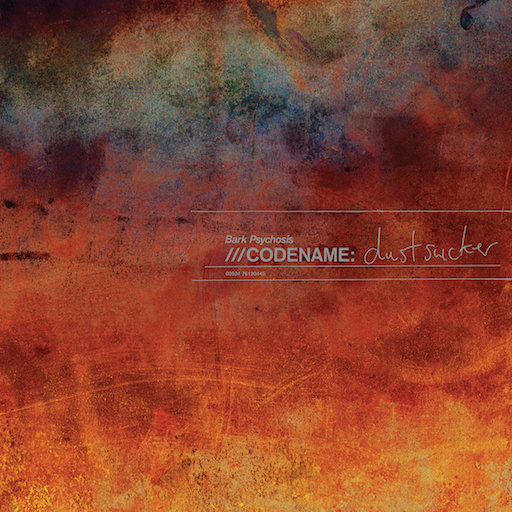 Bark Psychosis – Codename: Dustsucker (Fire)
It's been a full 14 years since we've last heard some new material from Bark Psychosis, a fact that has left a sizable hole in the post-rock firmament. The reasons are plain enough: the band's leader Graham Sutton is doing very well for himself as a remixer and a producer for the likes of British Sea Power, These New Puritans and Jarvis Cocker. But the reissue of the second BP album Codename: Dustsucker only reignites the flame within many a music lover's heart that this project will return to our lives before too long.
Recorded after a long hiatus which rendered the group as a solo project for Sutton, the album sustains an indelible mood of pillow-top cushiness, aided by some sturdy and subtle percussion work from former Talk Talk drummer Lee Harris and the lost in space atmospherics that brings stray vocal samples and drones into the background like bits of dust floating in your line of sight. The remaster for this new pressing sharpens those elements to HD quality, resulting in a moment of breathlessness that doesn't let up for nearly an hour.
---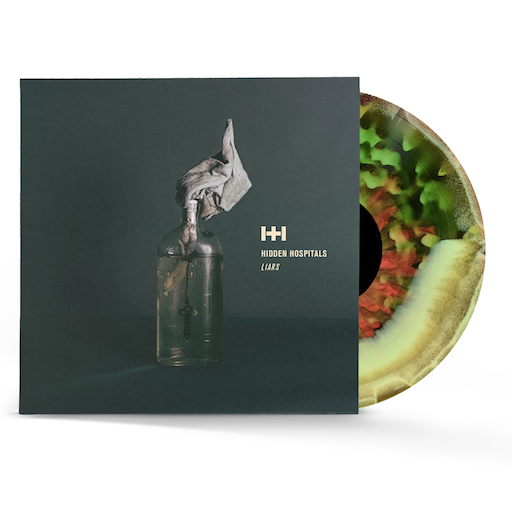 Hidden Hospitals – LIARS (Spartan)
Another fine entry into the post-rock oeuvre is the latest album from Chicago trio Hidden Hospitals. Their sound isn't meant to subdue, however. Wrapped inside their ruptured electronics is the collective heart of a bunch of dudes that grew up in the punk/hardcore scene. What they gave up in volume and attack, they've replaced calmly with a delicacy and tenderheartedness that could go emo in the wrong hands. Their assured vision will do no such thing and, as a result, their album is one that spins a dull ache in your soul that can only be eased by giving yourself over completely to the album's blanket coverage. If that weren't enough to entice you, maybe you'll be satisfied with the wonderful colors of wax that Spartan Records has put together for this vinyl release.