Record Time: New & Notable Vinyl Releases (April 2018)
With exciting new releases by Frank Zappa, Ornette Coleman, Mike Ness and more.
Music
Features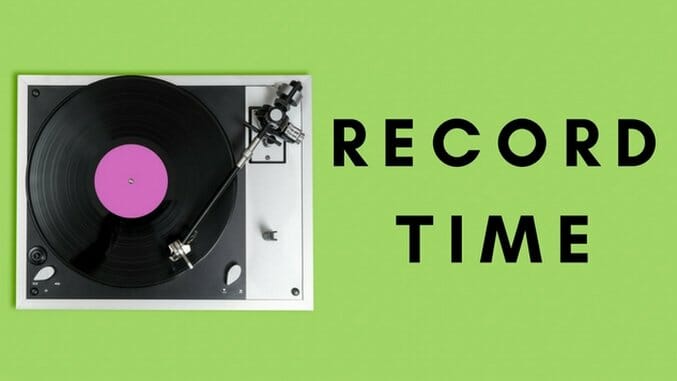 Record Time is Paste's monthly column that takes a glimpse into the wide array of new vinyl releases currently flooding record stores around the world. Rather than run down every fresh bit of wax in the marketplace, we'll home in on special editions, reissues and unusual titles that come across our desk, with an interest in discussing both the music and how it is pressed and presented. This month that includes a wealth of Record Store Day releases, some supremely noisy sounds from a new L.A. label and some reissues of the solo work of Social Distortion's leader.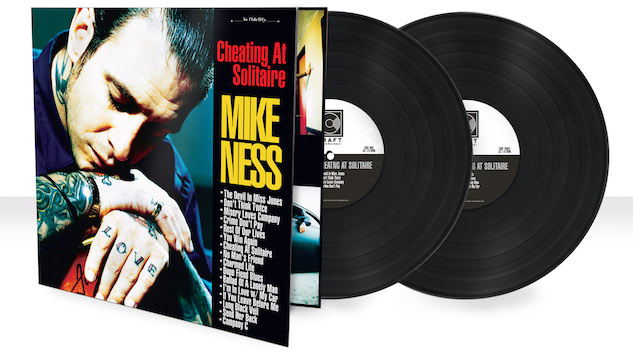 Mike Ness: Cheating at Solitaire/Under the Influence
(Craft Recordings)
The work of Social Distortion frontman Mike Ness seems particularly well-suited for vinyl, considering how influenced it is by the sounds of early punk, rockabilly and country—music often released on 45s. It's a wonder then that his two 1999 solo releases—Cheating at Solitaire and the mostly covers album Under the Influence—were able to fall out of print. Originally released on Time Bomb Recordings and brought back to life by reissue label Craft Recordings, both of these new pressings sound as good as ever, with Ness's weathered voice and worldview crackling out of the speakers with authority and volume. His collection of originals finds him twisting the hard-living and hard-drinking expressions of his idols like Johnny Cash and Hank Williams to meet his own equally challenged experiences. His album of tributes is a fun little lark, especially when he takes on such anachronistic material as the Carter Family's "Wildwood Flower" and Wanda Jackson's "Funnel of Love," but otherwise Ness doesn't do much besides crank up the volume of the source material. (RH)
---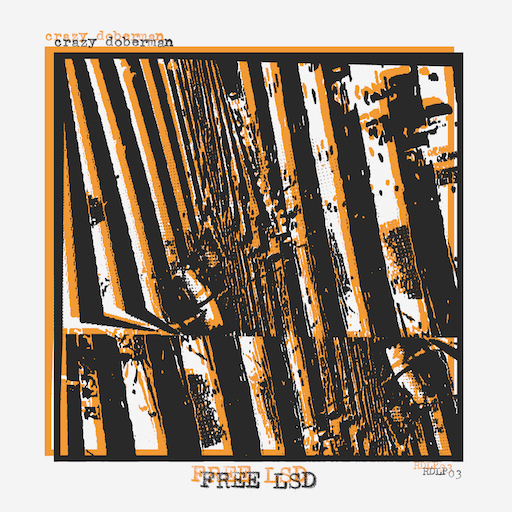 ATM: Inglewood Tapes Vol. 1
Lead: Lead
Crazy Doberman: Free LSD
Sigtryggur Berg Sigmarsson: I Say to You
(Radical Documents)
Radical Documents is a new noise and experimental label out of Los Angeles that goes out of its way to avoid typecasting with its first four releases. The only similarity between these four albums is that you probably won't see any of these folks at Bonnaroo any time soon. ATM's album is the closest to conventional pop music; it's a lo-fi batch of dance songs, with recognizable songs buried under fuzz, gunk and feedback-tinged vocals. You'll hear some cheap keyboards, some drum machines, some mysterious roars that sound like table saws spurting out some jive. Think Chrome or the earliest Pavement records if they were into making minimal synth dance hits. Sigtryggur Berg Sigmarsson's I Say to You, originally released on tape in 2014, sees one track per side, both of them built around an amplified voice harmonizing with itself. It's beautiful and ghostly, meditative with just a hint of horror movie tension. Somehow, despite the limited toolset, the two sides find enough unique sonic space to not feel like one extended piece. Lead, the combo of real deal artists Amy Howden-Chapman and Steve Kado, is an album-length collage of drones, loops, chimes, wordless moans, sporadic percussion, and that sound you get when you plug a cable into an amp and then touch the other end instead of sticking it into an instrument. If you've ever earnestly tried to mess around with a practice space worth of random instruments you're familiar with the idea, but Howden-Chapman and Kado bring a coherent artistic sensibility to what might just sound like aimless tomfoolery from lesser hands. Finally Crazy Doberman's Free LSD chugs through demonic drones with all sorts of instruments squealing throughout—you've got your horns, some sort of organs or synthesizers, guitars seemingly plucked straight from some kind of Lovecraftian Hell dimension. Occasionally a definite riff will appear through the clutter, including one memorable passage with a four-chord descending pattern that might as well be the band marching us into the unknowable depths below. Coast to Coast listeners might be familiar with the supposed audio recording of Hell that Art Bell used to play; that could fit easily onto Free LSD. That means it's pretty damn great. It's reductive to call these albums drug music—you don't need to take drugs to make or enjoy any of these records—but if you do do drugs you might be a little bit more predisposed to dig 'em. (GM)
---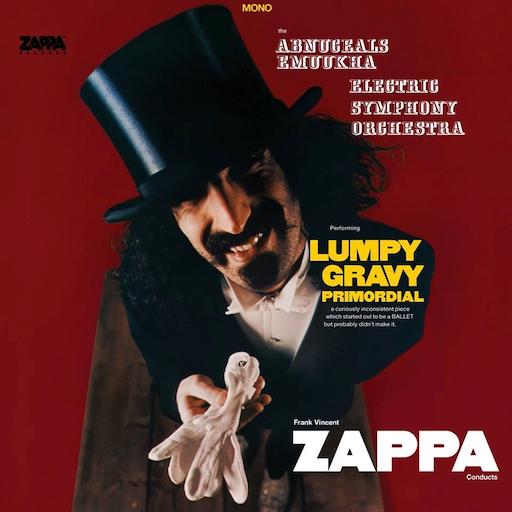 Frank Zappa: Lumpy Gravy Primordial
(Zappa)
Released in 1967, Frank Zappa's first solo album Lumpy Gravy was a radical and schizophrenic experience, splicing together modern classical, rock, R&B and spoken word into an soupy, almost overstuffed delight. This Record Store Day release further edits those sessions down to just the work recorded by what its composer had dubbed the Abnuceals Emuukha Electric Symphony Orchestra, an ensemble of session musicians that included drummer Shelly Manne and pianist Paul Smith. Mastered from the original ¼" tape, these two tracks are dizzying and glorious, aided by the decision to press the two pieces onto the brown-ish vinyl at 45 RPM. Some of the more beautiful moments from the original LP have been sadly excised but the sense of humor that drove much of Zappa's work remains as does the complexity of this self-proclaimed "curiously inconsistent piece." (RH)
---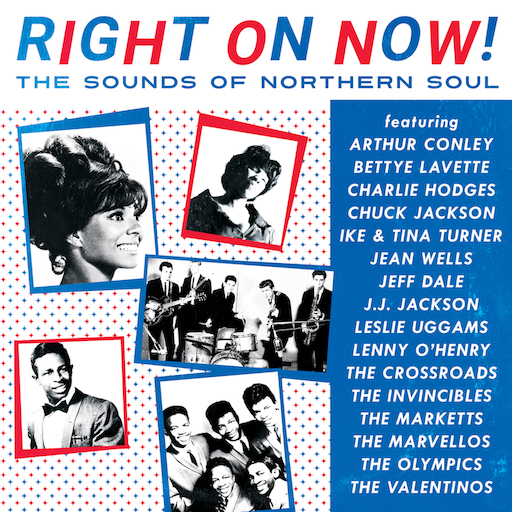 Various Artists: Right On Now! The Sounds of Northern Soul
(ORG Music)
The world isn't lacking in compilations of early soul, funk and R&B tunes, especially those tunes that were spun in the '70s nightclubs of the U.K. where a young generation of music junkies were falling in love all over again with these uniquely American artforms. But there's no denying how delightful it is to throw a record like this on and let the sounds of artists like Ike & Tina Turner, Arthur Conley and The Olympics lift your spirits and bend your hips. Producers Matt Block and Andrew Rossiter have a clear affection for this music and a curator's ears as this collection flows like a great DJ set and doesn't let the energy flag for a moment. And for a colored vinyl release, this LP cracks like a whip on the turntable. For folks dipping their toes into the vast world of these genres, this would be a great place to get started. (RH)
---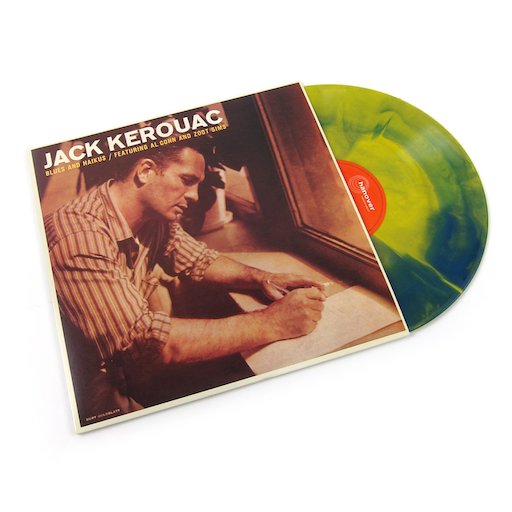 Jack Kerouac: Blues and Haikus
(Hanover/Real Gone Music)
The writing of the Beat Generation and jazz music go hand-in-hand, especially in the work of poet/author Jack Kerouac. His famed novel On The Road bopped and swung like a a fiery Charlie Parker solo. It made sense then to set his words to music, as he often did when reading them live and in recording sessions where he was backed, for a 1959 album, by pianist Steve Allen, and on this disc (released that same year) by saxophonists Zoot Sims and Al Cohn. This long-overdue reissue is slightly overdone and a little undercooked. The vinyl is a swirl of garish colors, a sickly mix of yellow, blue and green, and there's zero accompanying material to give context and detail about the sessions and the performers. And as is the case with most colored wax, there's an unholy rumble that quietly, but annoyingly carries on under the whole thing. This is a document that deserves the same careful treatment that Allen Ginsberg's recording of Howl was recently given. (RH)
---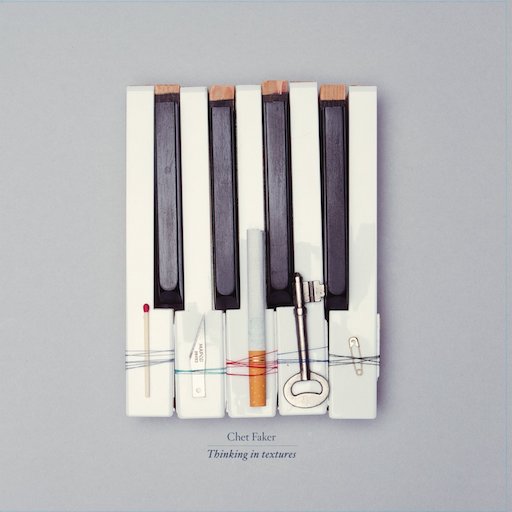 Chet Faker: Thinking in Textures EP
(Downtown/Universal)
I'm not sure that the world really needed this 2012 EP reissued, let alone on transparent vinyl with "white smoke" for Record Store Day. The original release of this is still floating around physical shops and online retailers as far as my research can tell. Seems more of a way to keep this project of producer Nick Murphy in the public eye following the release of last year's Missing Link EP. All the same, the seven tracks on it (six downtempo originals and a cover of Blackstreet's "No Diggity") are presented very well here, his languid beats slipping out of the speakers with ease and some welcome low end oomph. (RH)
---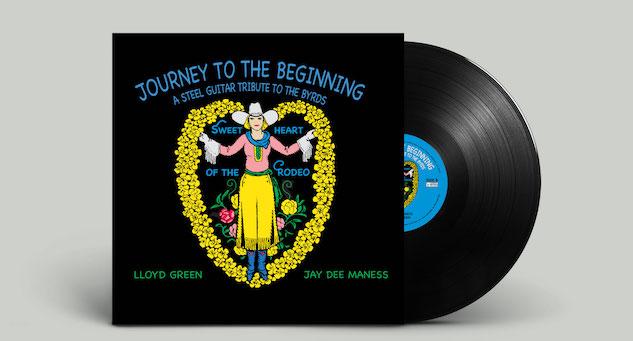 Lloyd Green and Jay Dee Maness: Journey to the Beginning: A Steel Guitar Tribute to the Byrds
(Hand Drawn/Coastal Bend)
When The Byrds released their sixth album Sweetheart of The Rodeo, the L.A. group had decided to fully embrace their country influences, aided by the addition of guitarist/vocalist Gram Parsons into their already strong formula. Helping them to achieve even greater levels of twangy greatness was the work of Nashville pedal steel players Lloyd Green and Jay Dee Maness. 50 years later, those two men have recorded a tribute to that album, anchored entirely by the interplay of their instruments and some fine vocal turns, on a version of the Dylan classic "You Ain't Goin' Nowhere" by Jim Lauderdale and Richie Furay, among others. Having players that knew this music well certainly helps add to the strength and spirit of these recordings, and their renditions are given full flower in this pressing. These new versions feel entirely modern and sleek, as if waiting for Dwight Yoakam or Kacey Musgraves to take a spin on the mic in front of them. But the pleasant ramble here makes for a fine springtime soundtrack. (RH)
---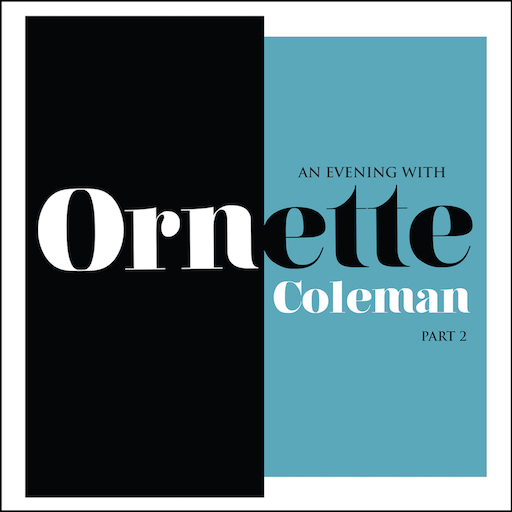 Ornette Coleman: An Evening With Ornette Coleman Part 2
(ORG Music)
This sequel to the 2016 Record Store Day release from ORG Music is the second half of a concert date captured on tape in England in 1965, and originally released in Europe in 1967 and eight year later in the U.S. And it was apparently mastered from the original tapes by Bernie Grundman. The music is startling, even for the time, with Ornette Coleman wrestling new shapes of jazz as he bounces between trumpet, alto sax and violin with his rhythm section of bassist David Izenzon and drummer Charles Moffett roiling behind him with an agitated glee. There is, however, something amiss about this pressing. The high end, as often heard through Moffett's cymbals, sounds distorted and downright ugly, rendering these otherwise spectacular performances close to unlistenable. One of the biggest letdowns of this year's Record Store Day. (RH)
---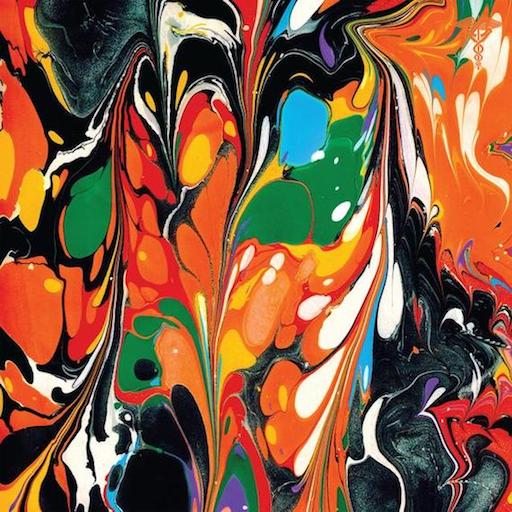 Various Artists: Soul Diesel II
Bobby Rush: "Mary Jane" b/w Rusty Bryant: "Fire Eater"
(Jazz Dispensary)
The folks behind reissue label Jazz Dispensary has taken the second half of its name very seriously, naming many of their compilations after strains of weed (OG Kush, Purple Funk, etc.). For Record Store Day this year, they went the extra mile, partnering with California-based dispensary Sparc, where they will be selling an exclusive 45, pressed on beautiful translucent blue vinyl and featuring a pair of cracking jazz-funk tunes that reference the kind herb. As well, the label set loose another fantastic compilation of instrumentals, culled from the Prestige Records archives, that have a lightly psychedelic bent, but are all about deep grooves and freewheeling attitudes. As with all Jazz Dispensary releases, these records both sound spectacular, losing not a whit of the power and swing through a transfer to new colored vinyl. If nothing else, you'll take away new appreciation for drummer Idris Muhammad as it is his playing that drives the b-side of the 45, with a breakbeat that has been sampled multiple times by hip-hop producers, and closes out the comp via his shuffling, unbound original "Wander." (RH)