Watch Randy Newman Play a Snippet of His "Vulgar" Unreleased Trump Song
The song was left on the cutting room floor of his new album, Dark Matter.
Music
Features
Randy Newman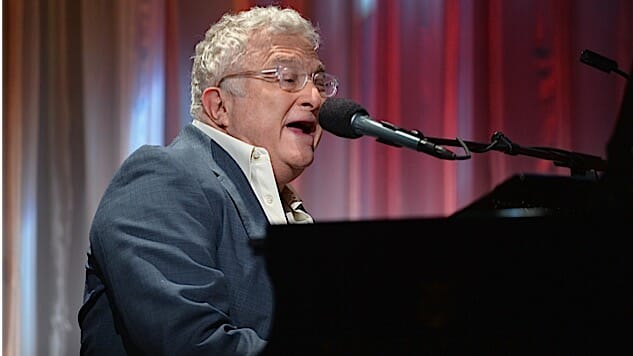 Piano man Randy Newman is back from a 9-year hiatus with a critically acclaimed new album, Dark Matter (read our review here), and in keeping with his long tradition, there's plenty of political material to be found. The album opens with "The Great Debate," which imagines a global conference covering religion, evolution, climate change and astrophysics. There's also "Putin," a comic poke at the Russian strongman that begins "Putin puttin' his pants on
one leg at a time / You mean he's just like a regular fella, huh? / He ain't nothing like a regular fella."
One thing you won't find on Dark Matter, though, is a song about Donald Trump. In a new interview with Vice, Newman explains that he actually did write a Trump song about a year and a half ago, "but it was so vulgar that I didn't choose to do it."
Asked by Vice interviewer Dexter Thomas to play the song, Newman says he can't quite remember how it goes, but he does manage to scratch out a verse. "It ain't braggin' if it's true," he mutters. "My dick is bigger than your dick. I can prove it, too."
Read our recent interview with Newman here, and watch the full interview with Vice below.