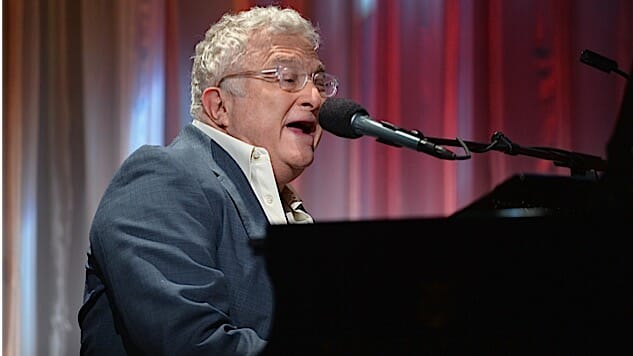 Before his voice became synonymous with Pixar, before he guested on Chance The Rapper's The Big Day, before his Oscar nomination count reached a whopping 92, Randy Newman was a soft-pop, folk-leaning singer/songwriter, not unlike his contemporaries that emerged in the latter half of the folk revival and the beginning of the new adult alternative age. He released his self-titled debut in 1968, the same year Joni Mitchell released Song To A Seagull and Van Morrison, Astral Weeks. He'd spend the next decade releasing delightful singer/songwriter fare, including 1972's Sail Away and 1974's Good Old Boys.
On this day (Nov. 19) in 1976, Newman performed an hour-long set of classics at the now-shuttered Amazingrace Coffeehouse in Evanston, Ill. He played 20 songs including Good Old Boys cuts like "Birmingham," "Marie" and "Louisiana 1927." He closed the set with "I Think It's Going To Rain Today," an early career standard, which was covered by the likes of Dave Van Ronk, Judy Collins and Nina Simone, at one time or another.
Listen to Newman's 1976 show below. Further down, watch the singer perform a full concert in 1978 via the Paste archives.