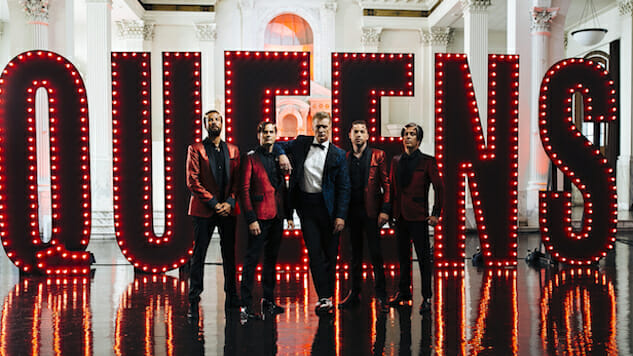 Josh Homme shows off his Satan-summoning dance moves in Queens of the Stone Age's video for "The Way You Used to Do." The video was previously available exclusively through Apple Music, but the band premiered it to the world today, perpetuating the Villains that reside within their newest album.
The sensational video was scripted by Homme, directed by Jonas Åkerlund and produced by Serial Pictures, and it's just as contagious as the song it accompanies. The frontman seamlessly hops into various backdrops clad in different costumes, busting moves that make you question whether he was ever a thespian in a past life. If not, he has a promising future in theater, if he ever decides to branch away from music.
Of working with Åkerlund, Homme says in a statement, "Dancing and headbanging are truly individualistic expressions of losing oneself fully in appreciation of music—who better to combine these things into a singular vision than someone who's directed Madonna and Lady Gaga videos-and also happens to have been a member of Bathory?"
QOTSA are currently making their way through Europe, and recently announced an extension of the North American leg of their world tour. Revisit those dates here, and watch the video for "The Way You Used To Do" below. Read our review of Villains here.