PWR BTTM's Music Is Returning to Streaming Services, Stores
Photos by Ebru Yildiz
Music
News
PWR BTTM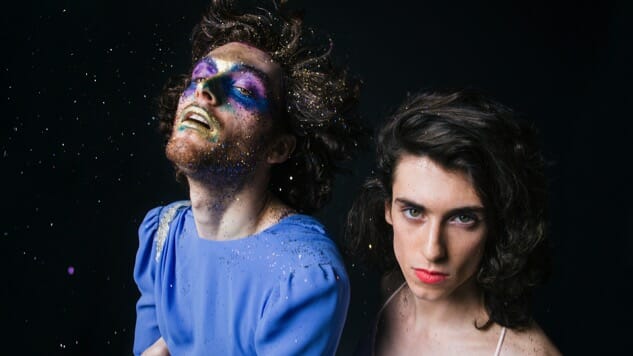 PWR BTTM's debut album Ugly Cherries is returning to streaming services as of today, June 13. The LP, released on Father/Daughter Records in 2015, was pulled from stores and streaming last month—as was their May 2017 Polyvinyl debut, Pageant—when the band was dropped by both record labels after allegations of sexual misconduct against singer-guitarist Ben Hopkins sparked an enormous backlash.
PWR BTTM are now working with a new manager, Lisa Barbaris, the former Director of Press and Artist Relations for Elektra/Asylum/Nonesuch Records. "As a fan of PWR BTTM's music, Barbaris was appalled at the response of the band's labels in withdrawing music and support so hastily," explains a press release. Attorney Jeffrey Koenig of Serling Rooks Hunter McKoy & Worob LLP is also working with PWR BTTM and Barbaris to reclaim rights to their music following Polyvinyl's removal of Pageant from streaming services and stores.
Reps for PWR BTTM could not be reached immediately for additional comment, but stay tuned for more information as we get it.