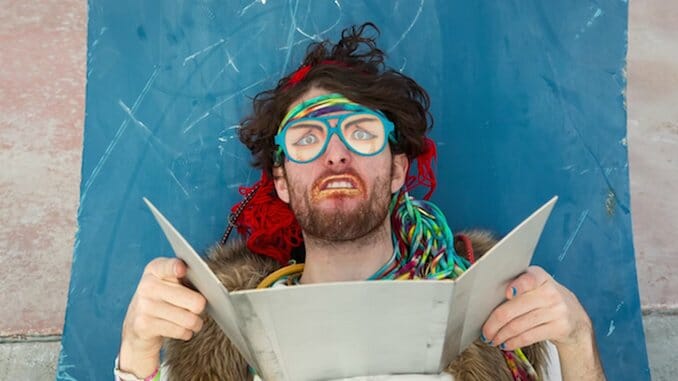 Water is vital for life and, to a lesser extent, life at a water park, but pop-punk duo PWR BTTM manage to thrive without it. In their latest video for "West Texas," off last year's Ugly Cherries, Liv Bruce and Ben Hopkins launch confetti cannons and pantomime to their music on beach gear.
Director H.S. Naji explains the video's genesis: "I planned for the term 'revisiting desolation' to be the crux of the video. The location plays as all those broken promises, false hopes and crushed hearts everyone experiences. We see these two personas walk through that familiar cemetery of attractions — and at least make do with pool paraphernalia and glitter."
Watch the video below and read our ""Best of What's Next feature on the band.