Pussy Riot's Peter Verzilov Hospitalized in Moscow Following Suspected Poisoning
He's lost the ability to "see, speak and walk"
Photo by Anton Novoderezhkin / TASS / Scanpix / LETA
Music
News
Pussy Riot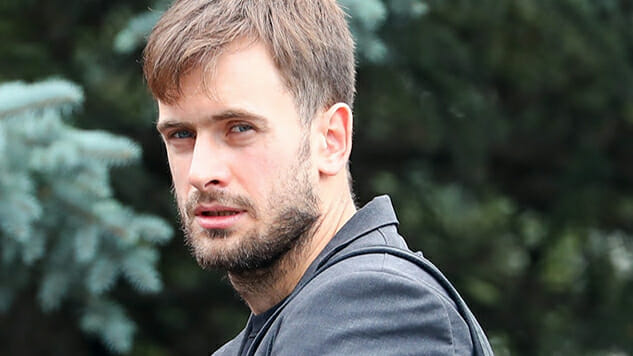 Peter Verzilov, an artist affiliated with the Russian feminist guerilla-punk collective Pussy Riot, was admitted to a hospital in Moscow late on Sept. 11 with symptoms of poisoning. Verzilov's partner, Veronika Nikulshina, told Russian news site Meduza that Verzilov started feeling unwell shortly after a court hearing on Tuesday.
Per Meduza: "At six in the evening, he laid down to rest. Two hours later, when Nikulshina got home, Verzilov 'woke up and said he was starting to lose his sight.' 'Between eight and ten, his condition got exponentially worse. First it was his vision, then his ability to speak, and then his ability to walk,' she told Meduza."
Verzilov gained notoriety in 2012 when he and other members of Pussy Riot were convicted of "premeditated hooliganism" after a protest inside the Moscow Cathedral. Verzilov proclaimed himself Pussy Riot's "producer" and petitioned artists from around the world to help his cause.
Since gaining international attention, Verzilov and Pussy Riot have continued their crusade against the totalitarian regime of Vladimir Putin. Verzilov started the alternative news website Mediazona in 2014 in an attempt to counter the state-run news corporations. His most recent act of protest was storming the pitch during the 2018 FIFA World Cup Final in a police officer's uniform.
This is the latest poisoning suspected to be ordered by Russian officials, following the poisoning of former Russian military officer Sergei Skripal and his daughter Yulia in the U.K. in March.
Stay tuned for updates on Verzilov's condition.