Listen to Pussy Riot and Dave Sitek Challenge Abuses of Power on "Bad Apples"
Photo by Scott Olson/Getty
Music
News
Pussy Riot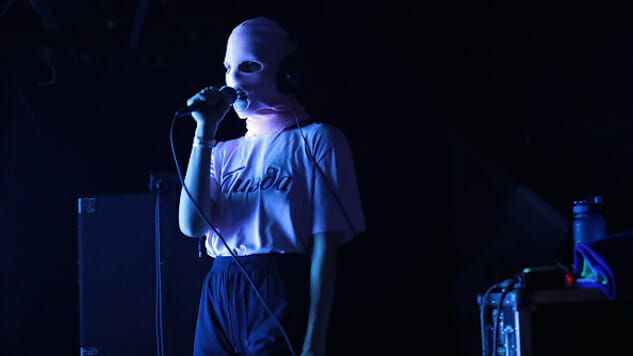 Russian punk-feminist collective Pussy Riot and TV on the Radio's Dave Sitek tackle the issue of corruption on their new electronic track "Bad Apples." The one-off track takes on anti-establishment themes, referring to those that would abuse their power as "bad apples." The song's overall message can be found in its lyrics: "Bad apples are good for something / when they're six feet underground."
Pussy Riot released the "Bad Apples" video on Thursday via their YouTube channel along with the following message: "Hope you are not going to like this track, since it's dedicated to really disgusting things. We demand immediate criminal justice reform. We demand firing of corrupted cops and high-level officials."
The message goes on to criticize musicians who would sing about "romantic feelings and Friday parties" when they should instead, as the statement suggests, focus their music on topics like climate change, gun control and sexism, just to name a few.
The song's Matt Creed-directed music video shows a woman in military uniform cutting piles of red and green apples on a table, with shots of the woman eating the fruit and squishing rotten apples in her hand. As the song picks up, more and more apples are either chopped, eaten or squished. The climactic moment of the music video happens near the end of the song, when the woman is bombarded by a rain of apples falling over her head. As the saying goes, "An apple a day keeps the establishment at bay."
Get your daily dose of fiber by watching the apple-filled music video for Pussy Riot and Dave Sitek's "Bad Apples" below. Then, revisit Pussy Riot's 2017 single "Police State" right here.