Porridge Radio Announce New Album Every Bad, Share New Single "Sweet"
Photo by El Hardwick
Music
News
Porridge Radio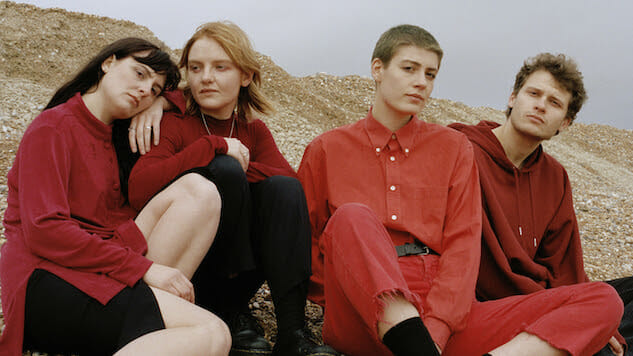 Brighton quartet Porridge Radio have shared the details of their second album Every Bad, out on March 13 via Secretly Canadian. They've also unveiled a new single "Sweet," which follows "Give/Take," "Don't Ask Me Twice" and "Lilac." Plus, they've added tour stops in Brooklyn and Los Angeles when they're over in the States for SXSW in March.
"Sweet," which comes with a Sam Hiscox-directed video, is filled with strange fixations and snarled displays of confidence. Their sinister guitar rapture meets Dana Margolin's vigorous and tantalizing lead vocals, boiling over as she realizes that her long-held shame has finally been replaced with charm and conviction. Claiming victory over one's nerves has rarely been spat with such powerful self-belief or backed with such melodic clamor.
"'Sweet' is a song about holding grudges and learning how to have fun and letting go of an old version of yourself," Margolin says. "I was feeling light-hearted when I wrote it, but when we came together to play it as a band, it suddenly felt really dramatic and exciting. When we play it live, the energy in the room always feels really intense, and then suddenly we just explode altogether and it always feels really good."
Listen to "Sweet" below, and scroll down for their upcoming tour dates and album details. You can preorder Every Bad here.
Every Bad Album Artwork: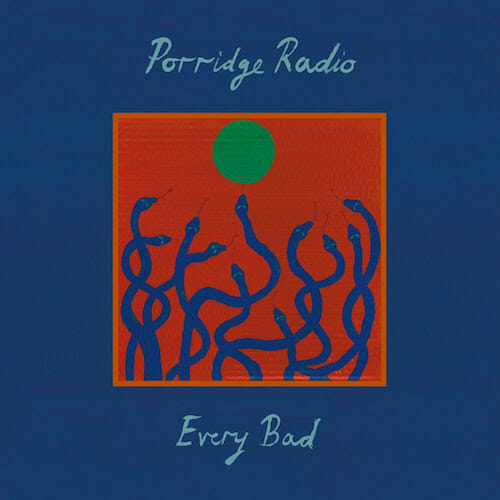 Every Bad Tracklist:
01. Born Confused
02. Sweet
03. Don't Ask Me Twice
04. Long
05. Nephews
06. Pop Song
07. Give/Take
08. Lilac
09. Circling
10. (Something)
11. Homecoming Song
Porridge Radio Tour Dates:
January
14 – London, U.K. @ The Lexington
February
27-29 – Oslo, Norway @ Larm Festival
March
16 – Los Angeles, Calif. @ Moroccan Lounge
17-22 – Austin, Texas @ SXSW
23 – Brooklyn, N.Y. @ Elsewhere
26 – Manchester, U.K. @ Soup Kitchen
27 – Liverpool, U.K. @ Studio 2
28 – Bristol, U.K. @ Ritual Union Festival
29 – Glasgow, U.K. @ Glad Café
31 – Sheffield, U.K. @ Record Junkee
April
01 – London, U.K. @ Colours
03 – Hastings, U.K. @ Marina Fountain
04 – Brighton, U.K. @ The Westhill Hall
May
22-24 – Totnes, U.K. @ Sea Change Festival