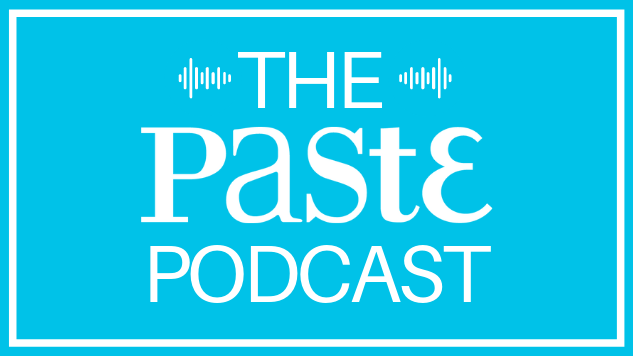 Paste has dabbled with podcasting since 2005, but it's been a long while since we've dedicated ourselves to a weekly flagship podcast. That changes today with The Paste Podcast, hosted by Paste co-founder/editor-in-chief Josh Jackson.
Partnering with the brand new podcasting app Himalaya, The Paste Podcast will deliver a mix of artist interviews, discussions with our writers, and exclusive performances by some of our favorite musicians.
Our first interview guest is Joseph Gordon-Levitt, who coincidentally appeared on our most-downloaded-ever podcast back in the mid-oughts. We spoke to the actor/entrepreneur at the backyard Paste Studio in Austin, Texas, last week, just before his SXSW premiere of Band Together with Logic, an hour-long special from his HITRECORD community, airing on YouTube Originals. Gordon-Levitt brought along several of the project's musical collaborators to talk about working with platinum-selling rapper Logic on a new song.
Our first musical guest is Amanda Palmer, who came to the Paste Studio in New York on the release day for her new album, There Will Be No Intermission, which—not coincidentally—was also International Women's Day. Instead of our normal three-song session, Palmer talked and played songs from the record for nearly two hours. For our podcast, we chose the epic and emotional song, "The Ride." You can also watch the video here.
And we also have a discussion with Paste TV editor Matt Brennan about the five best shows on TV right now.
You can download the new podcast via Apple, Google Play, Spotify, Stitcher or via the Himalaya app, which you can download here.
Upcoming episodes will feature artists like Andrew Bird, Paul Scheer, Dakota Fanning, Henry Winkler, Jon Hamm and Neil Gaiman. Please subscribe and catch us every week.