Your Guide to Pickathon 2019: Music, Food, Live Stream and More
Photo by Petecia LeFawnhawk
Music
Features
Pickathon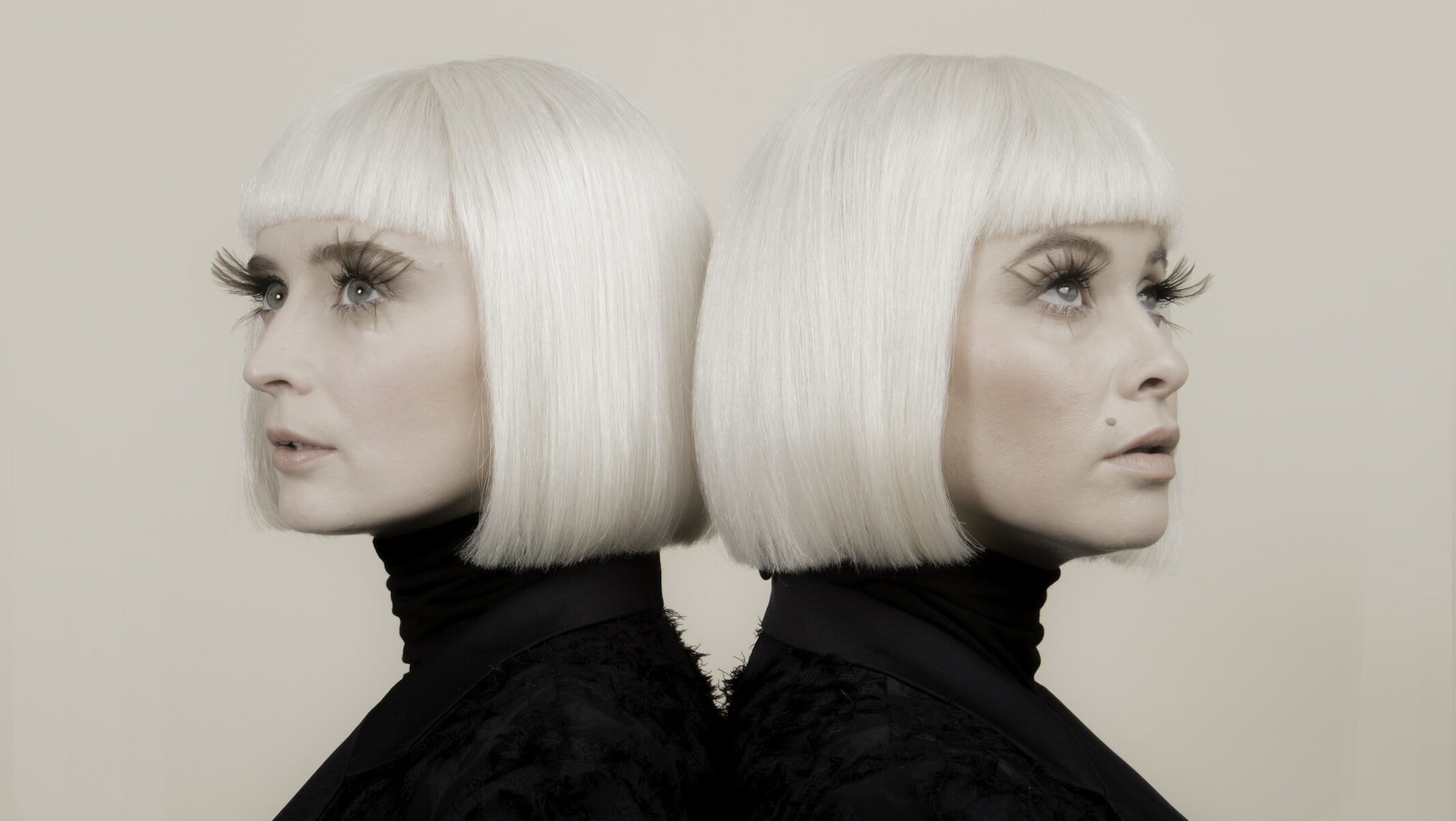 Festival season is nearing its end, but there's another notable music event happening in the whimsical woods of Oregon this weekend.
Pickathon, which got its start in 1998 as a bluegrass and roots festival, has aged in those 21 years like a fine wine. The annual festival, which happens every August in Happy Valley, Ore. outside Portland, has grown to a much more musically diverse happening. You're just as likely to hear an indie rock band or jam hero as you are a country star or roots trio at one of Pickathon's famously artsy stages. This year, you'll hear all four—and so much more.
Like other discovery-oriented festivals, Pickathon is a great place to find your new favorite band. Artists like Courtney Barnett, Kevin Morby, The Avett Brothers and Margo Price have all played the fest early on in their careers—each on the cusp of breaking it big. Who knows—some of the more unfamiliar artists on this year's lineup—like Miya Folick, B Boys and Black Belt Eagle Scout—could be headlining in just a few years.
And whether it features a post-punk band from Brooklyn or a decorated folk singer from right here in Portland, each individual set promises to be its own experience entirely. And as you meander through the wooded paths and green festival grounds in search of revelations musical or spiritual, you can do it in good conscience knowing you're not doing damage to Mother Earth. Pickathon continues to chase the dream of a zero waste festival, and they're just about as close as you can possibly get without asking the attendees to hop on stationary bikes and power the sound systems. In 2010, Pickathon became the first festival to do away with single use cups, dishes and utensils. You won't be eating a Pine State Biscuit on any paper plates or drinking a local IPA from a plastic cup at this farm fest—think colorful, reusable bamboo plates and your own bottle from home. Pickathon's dedication to the individual experiences of artists and attendees, as well as its contributions to the environment, are just a few of the reasons why it's one of the best music festivals in America.
But Pickathon is so much more than music. The 2019 edition of the Curation Series will pair popular local chefs with an artist on this year's lineup for a musically and nutritionally satisfying experience. On Friday you can eat dinner prepared by Toro Bravo Inc.'s John Gorham while taking in Cedric Burnside's Mississippi hill country blues, whereas on Saturday you can treat yourself to brunch courtesy of Sammich's Melissa McMillan and music by cosmic country group Cordovas. Each meal is its own farm-to-table extravaganza curated by the Pacific Northwest's best chefs. Consider us hungry.
This is also one of the most kid-friendly festivals around. If your youth are accompanying you to Pendarvis Farm this weekend, check out some of the special music acts just for children right here. And if the kids are keeping you home-bound, or you're unable to attend for any other reason but want to, don't fret: This year Pickathon is offering an all-access streaming pass. Fans can purchase a package right here, and tune in remotely all weekend long—to watch Mountain Man harmonize on the Starlight Stage, Tyler Childers drop his new album on Friday and all the rest of the festivities. It's the next best thing to being there.
Below are a few acts (both kid and grownup-friendly) we can't wait to check out at this year's event, happening Aug. 2-4 in Happy Valley, Ore. For the full lineup, visit the Pickathon website, and be sure to check our Paste Music & Daytrotter Instagram throughout the day on Friday for a special Pickathon takeover.
Lucius
Whether they're singing the sparkling folk of their 2014 debut Wildewoman, gussied-up indie-pop of later tracks like "Almost Makes Me Wish For Rain" or an acoustic Tame Impala cover, Jess Wolfe and Holly Laessig always sound gorgeous. The two women have been singing together since 2005 and making music as Lucius for about eight years. Their live show is one of the most interesting I've ever seen—a troupe of dancers cloaked in neon costumes opened for and accompanied them on their NUDES tour last year. Now there's something you don't see on every indie tour.
Tyler Childers
It's a big week for country singer/songwriter Tyler Childers. Not only is he playing two sets at Pickathon this weekend, but he's also dropping his new album Country Squire on Friday (Aug. 2). The Kentucky native's third LP and first for RCA Records is a letter to the folks back home in Lawrence County: "I hope that people in the area that I grew up in find something they can relate to," he said in the album announcement. "I hope that I'm doing my people justice and I hope that maybe someone from somewhere else can get a glimpse of the life of a Kentucky boy." Produced by fellow Kentuckian Sturgill Simpson and studio ace David Ferguson, and recorded at The Butcher Shoppe in Nashville, Country Squire features nine new songs written by Childers. If lead single "House Fire" is any indication, it'll sound something like a space-age square dance, one we'd absolutely attend.
Julia Jacklin
Julia Jacklin's new album Crushing is not only one of the best breakup albums of recent memory, but also one of the best albums of the year so far. The Aussie songwriter's ability to process emotion is out-of-this-world sharp, and this album is her best, most piercing work to date. Crushing can change from melodic balladry to anthemic rock at the drop of a hat. And for its entirety, Jacklin, slowly gaining cred as one of the most underrated singer/songwriters working, basks in a newfound clarity.
Phil Lesh & the Terrapin Family Band
Grateful Dead bassist Phil Lesh has bounced from project to project in the days since his former band's glory days, and the Terrapin Family Band is a real special one. Lesh's son Grahame sings and plays guitar in the group and is crucial to their sound. Other members include friends like drummer Alex Koford and multi-instrumentalist Jason Crosby, and Ross James, who Lesh befriended at his own Terrapin Crossroads music venue in Marin County, Calif. Unsurprisingly, their live shows are invigorating, and you can probably expect to hear a few of your favorite Grateful Dead tunes, too.
Nathaniel Rateliff
This weekend Nathaniel Rateliff will perform both solo and with his band The Night Sweats, who are still riding the press cycle of their 2018 album Tearing at the Seams. Rateliff and the guys took more chances in the studio this time around—it's no longer just the gritty Americana/blues of their self-titled debut. It's pop, jazz, country and plenty of rock 'n' roll, too. Rateliff is the perfect artist to play Pickathon—he started out folksy, but he now sounds like so much more.
Mandolin Orange
The duo is a well-worn model for making folk music, but it works. Americana lends itself well to duets and harmonies, so very often, pairs just make sense. Mandolin Orange, made up of musicians Andrew Marlin and Emily Frantz, have successfully mastered the art of the partnership. Partly because they're seasoned collaborative instrumentalists, and partly because, after almost a decade of playing together, they're so open with one another—and, therefore, their listeners. On Tides of A Teardrop, the North Carolina duo's fifth studio album, Marlin and Frantz leave it all out to dry—loss, pain, heartbreak and the process of emerging from it all in one piece—in a way that feels more comforting than confessional. Tides of A Teardrop is a cozy cradle of acoustics and anecdotes on grief and love.