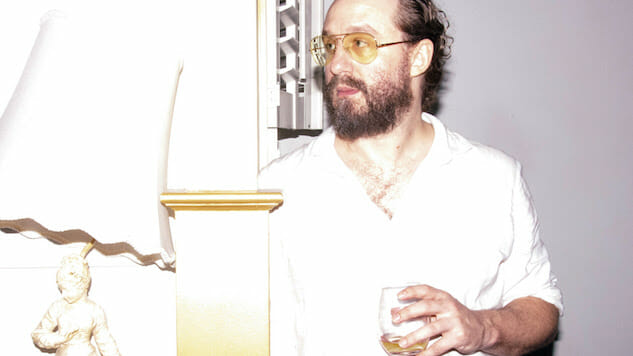 Daily Dose is your daily source for the song you absolutely, positively need to hear every day. Curated by the Paste Music Team.
Five years after the release of his best-selling and highly praised album Muchacho, Phosphorescent's Matthew Houck has announced his seventh studio LP, C'est La Vie, out Oct. 5 on Dead Oceans. Houck produced C'est La Vie at his own Spirit Sounds Studio in Nashville, Tenn. The first track from the record, the happy-go-lucky "New Birth in New England," is out now. You can give it a listen below.
Similar to Muchacho's starchild single "Song For Zula," "New Birth in New England" is an overwhelming display of color and genre. Backed by a gospel choir and cheerful acoustics, Houck expertly layers stellar slide guitar and distinctly soulful twang and keys work with hula-like sways of what can only be described as island rock—curious, considering New England is about as far away from the tropics as you can get. Houck's crackly vocals are reminiscent of Jim James' or M.C. Taylor's (Hiss Golden Messenger), but his voice cannot be easily categorized as southern or Americana. He's been described as alt-country, but on this single, he sounds alt-American. He doesn't lean wholly into one sound or style; rather, he capitalizes on a wealth of them.
Houck will tour behind C'est La Vie through the end of the year. His next scheduled performance is at this weekend's Pickathon Festival. You can find all his newly announced dates further down.
Again, you can listen to "New Birth in New England" below. Read the Paste review of Muchacho here and while you're at it, commemorate both this past weekend's Newport Folk Festival and Phosphorescent's forthcoming material with Paste footage of the singer performing George Jones' "If Drinkin' Don't Kill Me (Her Memory Will)" circa 2013 below. Keep scrolling for the C'est La Vie album art and tracklist.
C'est La Vie Album Art: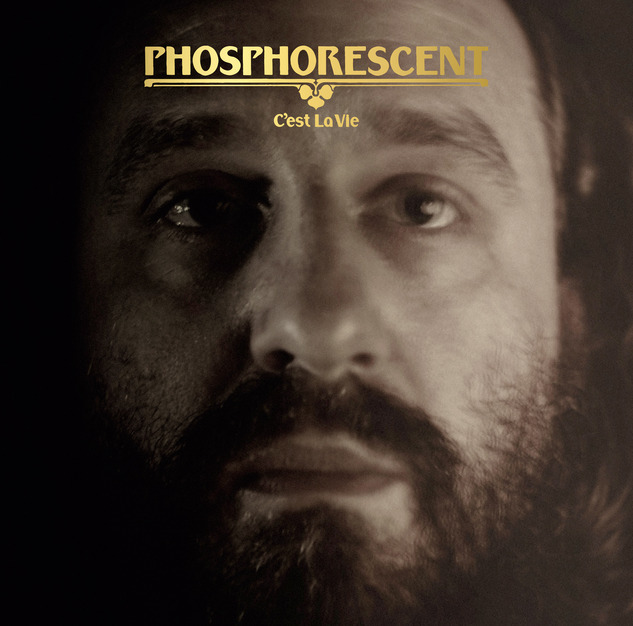 C'est La Vie Tracklist:
01. Black Moon / Silver Waves
02. C'est La Vie No. 2
03. New Birth in New England
04. There From Here
05. Around The Horn
06. Christmas Down Under
07. My Beautiful Boy
08. These Rocks
09. Black Waves / Silver Moon
Phosphorescent Tour Dates:
August
03-04 – Happy Valley, Ore. @ Pickathon Music Festival
October
14 – Stockholm, Sweden @ Berns
15 – Oslo, Norway @ Rockefeller
16 – Gothenburg, Sweden @ Pustervik
17 – Copenhagen, Denmark @ Vega
19 – Hamburg, Germany @ Nochtspeicher
20 – Berlin, Germany @ Frannz
22 – Paris, France @ La Maroquinerie
23 – Brussels, Belgium @ Autumn Fall at Botanique
24 – Amsterdam, Netherlands @ Paradiso Noord
26 – Liverpool, U.K. @ Grand Central Hall
27 – Dublin, Ireland @ Tivoli
28 – Leeds, U.K.@ Brudenell
30 – London, U.K. @ Shepherd Bush Empire
November
08 – New Orleans, La. @ One Eyed Jacks *
09 – Austin, Texas @ Emo's *
10 – Dallas, Texas @ Granada Theater *
12 – Phoenix, Ariz. @ Crescent Ballroom *
14 – Santa Ana, Calif. @ Observatory OC *
15 – Los Angeles, Calif. @ Belasco Theatre *
17 – San Francisco, Calif. @ The Fillmore *
21 – Seattle, Wash. @ Neptune *
24 – Denver, Colo. @ The Oriental Theatre *
26 – Lawrence, Kan. @ Granada Theater *
27 – St Louis , Mo. @ The Ready Room *
29 – Madison, Wis. @ Majestic Theatre *
30 – Chicago, Ill. @ Vic Theatre *
December
01- Minneapolis, Minn. @ First Avenue *
02 – Milwaukee, Wis. @ Turner Hall Ballroom *
04 – Detroit, Mich. @ Saint Andrew's Hall *
05 – Columbus, Ohio @ Newport Music Hall *
06 – Toronto, Ontario @ Mod Club *
07 – Northampton, Mass. @ Pearl Street *
08 – Boston, Mass. @ Royale *
11 – Washington D.C. @ 9:30 Club *
13 – Brooklyn, N.Y. @ Brooklyn Steel *
14 – Philadelphia, Penn. @ Theatre of The Living Arts *
(* = supported by Liz Cooper and The Stampede)