Hear Phoebe Bridgers' Haunting Cover of Tom Waits' "Georgia Lee"
Photo by Oliver Walker/Getty
Music
News
Phoebe Bridgers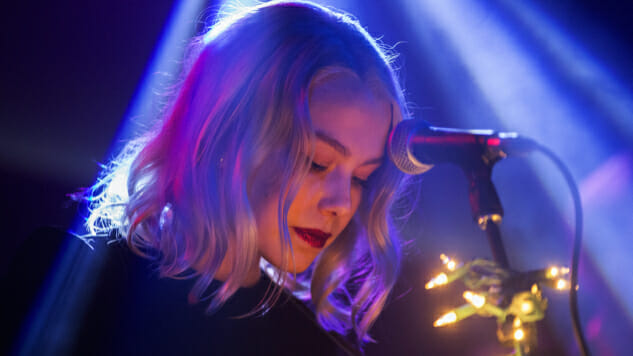 Tom Waits tribute album Come On Up To The House: Women Sing Waits is out now via Dualtone Music Group, featuring Waits covers from a killer group of women: Aimee Mann, Patty Griffin, Rosanne Cash, Joseph, Shelby Lynne, Allison Moorer, Corinne Baily Rae, Courtney Marie Andrews, Kat Edmonson, The Wild Reeds, Iris Dement, Angie McMahon and Phoebe Bridgers, whose cover of Waits' 1999 heartbreaker "Georgia Lee" is a must-hear.
"This song is about the murder of a 12-year-old black girl named Georgia Lee Moses," Bridgers tweeted on Friday. "No one published anything about her disappearance until after her body was found. It is important."
Hearing Bridgers sing is always an emotional experience, but seldom more so than on her rendition of "Georgia Lee," off Waits' Grammy-winning 1999 masterpiece Mule Variations. Her voice is drenched in sorrow as she sings, "Why wasn't God watching? / Why wasn't God listening? / Why wasn't God there for / Georgia Lee?"
Paste highlighted Women Sing Waits among today's must-listen new albums and recently ranked Mule Variations among the very best albums of 1999. Bridgers, meanwhile, is putting the finishing touches on her still-unannounced second album, the follow-up to her stunning 2017 debut Stranger in the Alps.
Listen to Bridgers' Waits cover and revisit her 2017 Paste Studio session below.