Phoebe Bridgers Covers (Sandy) Alex G on Amazon-Exclusive "Powerful Man"
The track is off (Sandy) Alex G's latest album, Rocket
Photo by Lera Pentelute
Music
News
Phoebe Bridgers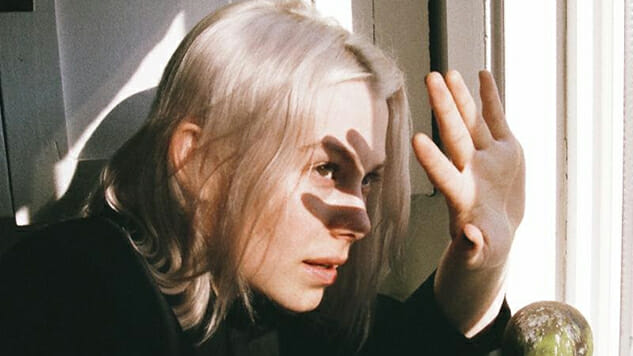 Phoebe Bridgers has released an Amazon-exclusive cover of (Sandy) Alex G's "Powerful Man" as part of Amazon Music's series of one-off singles and covers.
"Powerful Man" is a folk ballad off (Sandy) Alex G's last album, 2017's Rocket. It's almost a country song, with the swirling fiddles and rolling acoustics, but Bridgers' version is closer to dream-pop, the strings replaced by electronic swells and twinkling effects. The influence of bands like Modest Mouse or Built to Spill on the current batch of singer-songwriters of whom Bridgers is a part is readily apparent on songs like this, songs where the simple heartbreak of the country framework is reworked into something more scattered and complex.
The single comes as Bridgers prepares to go on tour, playing shows with her fellow boygenius members Lucy Dacus and Julien Baker. Find a full list of those dates here, along with the trio's excellent EP.
Listen to "Powerful Man" via Amazon Music here and find Bridgers' performance at the Paste Studio below.