Paste Studio ATL Opens Today
Second location for livestreaming kicks off with Kevn Kinney of Drivin N Cryin
Photo by Andrew Barkau
Music
Features
Paste Studio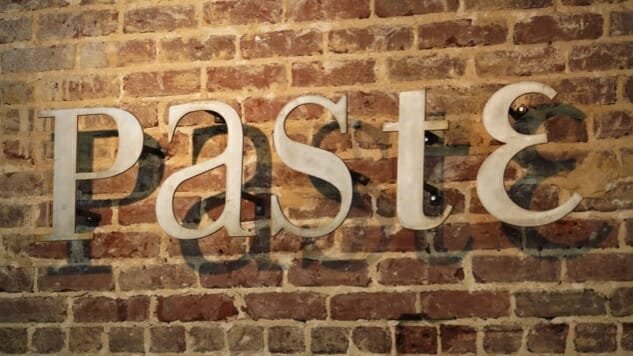 Seventeen years ago, I launched Paste Magazine with two friends, Nick Purdy and Tim Regan-Porter, in a one-room office in the Atlanta neighborhood of Decatur. We had very little money and a very big dream.
Today, we're launching Paste's second studio in our brand new headquarters in downtown Atlanta, two blocks from Centennial Park. We've been live-streaming from our satellite office at the Manhattan Center in New York, and will continue to have bands visit Paste Studio NY (we have three today). We also have our first two acts at the new Paste Studio ATL—Kevn Kinney of Drivin N Cryin at 3:30pm ET and Brazilian psych-rock band Boogarins at 5:30pm ET.
I'm thrilled that we're launching with an Atlanta musician—Drivin N Cryin was one of the first local bands I fell in love with as a kid growing up in Atlanta's suburbs. I even sang "Whisper Tames the Lion" with my band in our high-school talent show 30 years ago—my first and last experience fronting a band, but it inspired me to learn bass so I could keep playing music with others.
The new studio will be home to more than just music performances, though. We'll be publishing video versions of some of our most popular features on the site, like The Paste TV Power Rankings with Allison Keane, comedy and games updates from Garrett Martin and The Week in Music with Ellen Johnson and Lizzie Manno.
Subscribe to the Paste YouTube channel to keep up with all our videos and watch the Kevn Kinney live stream below.