Streaming Live from Paste Today: Joe Henry, High Waisted
Photos by Glen Hansard, Brittany Halberg
Music
News
Paste Studio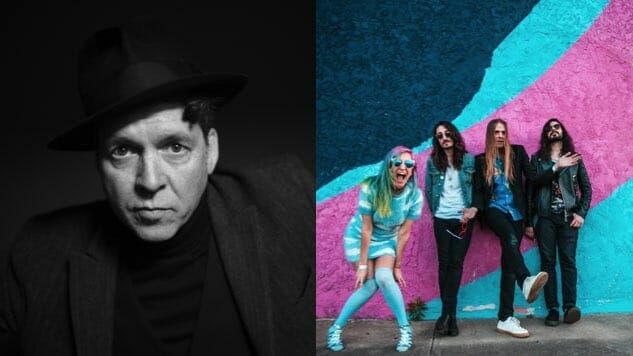 Sure, today is Halloween. And all of us at Paste hope that you have a happy one, filled with all the costumes, candy, tricks and treats your heart desires. But today is also another day of exclusive live music in the Paste Studio, and that's the real reason why we've gathered you here today. Our streaming schedule for the afternoon includes performances from Charlotte, N.C. singer-songwriter Joe Henry and New York City surf-rock quartet High Waisted.
Here's our schedule for the afternoon, including approximate stream start times:
– 2:30 p.m. EDT: Joe Henry @ Paste Studio, Live
– 4:30 p.m. EDT: High Waisted @ Paste Studio, Live
Tune in via Paste Music & Daytrotter's Facebook page here, keep an eye on our feed for any scheduling updates, and find a High Waisted performance from the Paste Cloud below.