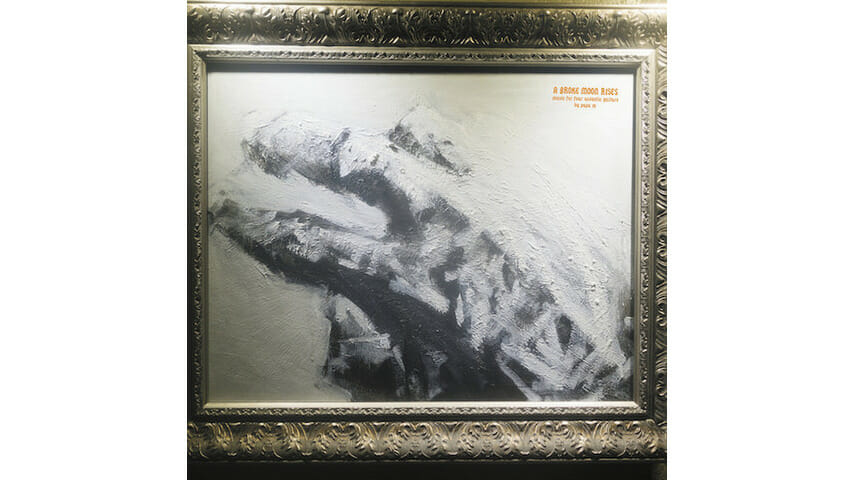 David Pajo is a giant of the modern American underground, and not only because he was the guitarist in Kentucky post-rock forefathers Slint. He has also recorded and/or toured with Will Oldham, Royal Trux and Tortoise, as well as Interpol, Yeah Yeah Yeahs and Zwan, among others.
In early 2015, he survived a well-publicized suicide attempt, thanks to the quick response of emergency workers. The next year, he was badly injured in a motorcycle accident. (The day before his suicide attempt, Pajo posted a harrowing poem to his blog under the title "Broken Moon". Save that info for later.)
His first musical output after all of that was the 2016 album Highway Songs under his longstanding solo moniker Papa M. It's an atypically free-form release for Pajo, with nine tracks that bounce around the stylistic spectrum, from rumbling metal to glitchy electronics to lovely fingerpicked folk-blues.
Even without the context of Pajo's past few years, Highway Songs feels like the work of a man taking advantage of an unexpected opportunity to go down different paths and try out new things. A man seeking both inspiration and catharsis. And on the new Papa M album A Broke Moon Rises, Pajo sounds like he found both.
A Broke Moon Rises finds Pajo in one particular zone, where gently plucked acoustic guitar lines stretch out to the horizon and fill in the empty spaces. These five songs are quiet, repetitive, intimate and meditative. Sometimes they go somewhere, and sometimes they don't. Either outcome is fine.
The album's least transportive piece is its first. "The Upright Path" begins with a series of two-note ideas, then slowly adds pulsing higher notes and primitive percussion. The song builds and then hovers—never quite boiling over—before coming to an abrupt ending. "Walt's" is prettier, with its leisurely arpeggio, understated elegance and mournful, twangy leads. And "Shimmer" ebbs and flows for six minutes, contrasting some aggressive strumming with vibrant melodic moments that recall the flamenco guitar.
But Broke Moon's twin peaks are a Pajo original and a cover to close the record. The former is called "A Lighthouse Reverie," and relative to the rest of the album, its first half is frenetic. Here, Pajo sounds like the Steve Reich of the acoustic guitar, with layered parts that form into a warm and woven wall of sound. Call it "Music for 1 Musician." But just when you're flying high, Pajo hits the brakes and shifts into a swirling, shadowy dreamsong for the final four minutes. The song's two sides are very different, but together they give Broke Moon a dynamic center it would otherwise lack.
The album's closing cover is of "Spiegel Im Spiegel," a work of simple and remarkable beauty by Estonian composer Arvo Pärt. In just over 13 minutes, Pajo does the piece justice using only an acoustic guitar and softly glowing synth or keyboard tones. Here—thanks to Pärt's slow ascending melody and its performer's skill and care—is where the Broken Moon truly rises. It's where Pajo's difficult journey over the past few years takes a turn toward hope. You can practically hear the man healing in those notes. A Broke Moon Rises is a good record from a great musician, but if nothing else it's worth hearing just to share in that moment.