Okaya Kaya Shares Endearing Synth-Charged Single "Asexual Wellbeing"
Photo by Coco Capitán
Music
News
Okay Kaya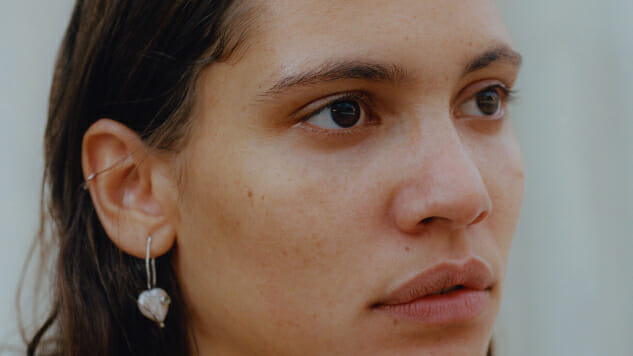 The Norwegian-born Kaya Wilkins—under her artist moniker Okay Kaya—has released the latest single from her Jagjaguwar debut, Watch This Liquid Pour Itself, a platonically tender ballad with the wonderful title of "Asexual Wellbeing."
The synth-driven track draws influence from the unabashedly synthetic feeling of '80s house, with echoing synth and a pulsing drum pad building the foundation under Wilkins' voice. With a fantastic deadpan delivery, she lays out her less-than-appealing sex life without shame. "I know sex with me is mediocre," she sings in the hook, "but I can give you asexual wellbeing."
The accompanying music video—co-directed by Adinah Dancyger and Wilkins—opens with a close-up shot of a half-eaten hard-boiled egg and only continues to get weirder. In the prelude, Wilkins reads what appears to be a poem called "Moth Juice" before the music kicks off. Through the retro lens of handheld film footage, we're given unexplained shots of a mannequin hand formed into the "rock on" sign, Kaya applying black-metal makeup to her friends and the three proceeding to dance around crumbled ruins. The video was shot on location in Bornholm, Denmark and holds a distinctly timeless atmosphere throughout.
Instead of clearing up the many questions raised from the surreal music video, Kaya's description of the project—delivered in free-verse poetry—only rattles our brains more:
island mud house
horses and stringy apple tree
blood of beet meals
baby in a moth suit clipping the
clothing-rack soon dry
look out for a field
be fire and dv's and shitty driving good music
imitate algae in the coolest jacket to exist
loving your loved ones like it's never going to end don't let the hand deject you
except the shadow it gives
paint face true Scandinavian inappropriate
hang out by historical landmarks and feeling
NOTHING
Watch This Liquid Pour Itself is set for release on Jan. 24, 2020, on Jagjaguwar and can be preordered here. You can watch the video for "Asexual Wellbeing" below and find Okay Kaya's album details further down.
Watch This Liquid Pour Itself Album Art: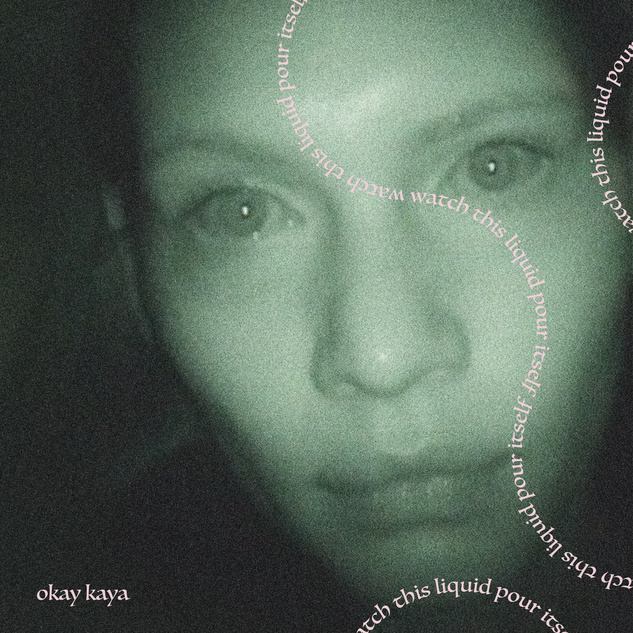 Watch This Liquid Pour Itself Tracklist:
1. Baby Little Tween
2. Ascend and Try Again
3. Insert Generic Name
4. Overstimulated
5. Psych Ward
6. Guttural Sounds
7. Asexual Wellbeing
8. Popcorn Heart
9. Mother Nature's Bitch
10. Hallelu Ya Hellelu Me
11. Symbiosis
12. Givenuptitis
13. Helsevesen
14. Stonethrow
15. Zero Interaction Ramen Bar