Okay Kaya Announces New Album, Shares Dreamy Single "Baby Little Tween"
Photo by Coco Capitán
Music
News
Okay Kaya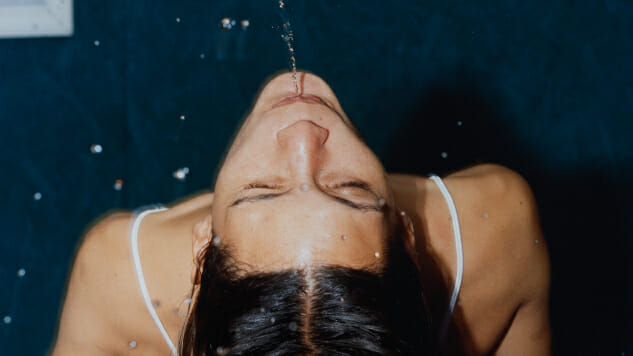 Kaya Wilkins— under the moniker Okay Kaya—is one of indie label Jagjaguwar's freshest faces, but her latest single "Baby Little Tween" puts the new artist right at the level of her beloved labelmates Sharon Van Etten and Angel Olsen. The single is just one piece of her debut project on Jagjaguwar, Watch This Liquid Pour Itself, which comes out Jan. 24, 2020, and shows Wilkins coming to terms with a former identity.
Album opener "Baby Little Tween" rests upon delicate, watery synths that cradle Wilkins' half-whispered realizations. As the song picks up into a groove, she self-harmonizes, singing, "I used to be inspired / Used to feel something / I used to fight the feeling always let it win." Sung through Wilkins' multiple voices, these lyrical bridges between her two identities become even more apparent.
In the single's video, Wilkins is placed at the base of a snow-topped ski slope in Niseko, Japan, where she takes a lift to the top and elegantly cuts through the powdery snow on her skis. A puppet head resembling her stays attached to Wilkins' hair throughout—a nod to the idea of carrying a former self around. Though the weather looks frigid, the sight of the warm sun beating down on the slopes gives the song lighthearted imagery.
That is, until the music wraps up and the video takes a turn toward the surreal. In the epilogue, Wilkins is seen sitting cross-legged as she cuts loose the tied hair connecting her to a puppet head. After the ceremonial cutting, she dictates cryptic lines like "Memory in a dream becomes never," over retro shots of Japanese nightlife. What it all means should remain left up to each viewer, but Wilkins leaves much for us to ponder as we wait for her full release next year.
Watch This Liquid Pour Itself comes out on Jan. 24, 2020, on Jagjaguwar and can be preordered here. You can watch the video for "Baby Little Tween" below and check out Okay Kaya's album details further down.
Watch This Liquid Pour Itself Album Art: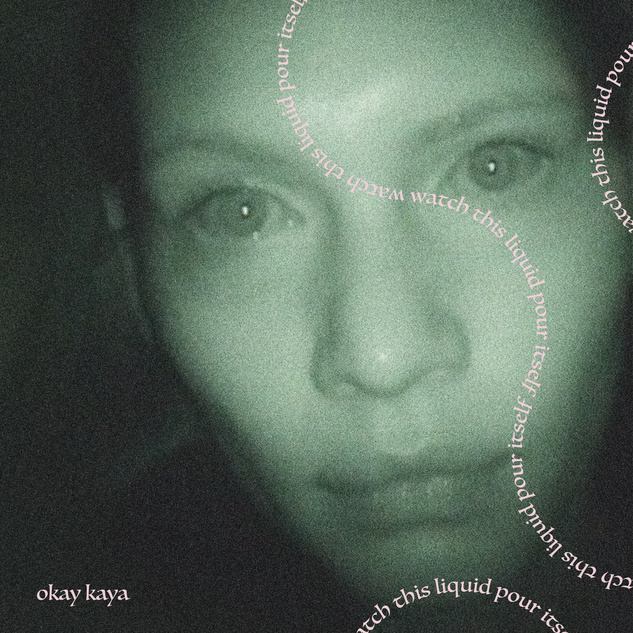 Watch This Liquid Pour Itself Tracklist:
01. Baby Little Tween
02. Ascend and Try Again
03. Insert Generic Name
04. Overstimulated
05. Psych Ward
06. Guttural Sounds
07. Asexual Wellbeing
08. Popcorn Heart
09. Mother Nature's Bitch
10. Hallelu Ya Hellelu Me
11. Symbiosis
12. Givenuptitis
13. Helsevesen
14. Stonethrow
15. Zero Interaction Ramen Bar