Oh Sees Share New Song "Together Tomorrow" from This Friday's New Double Album Face Stabber
Photo by Jamie Wdziekonski
Music
News
Oh Sees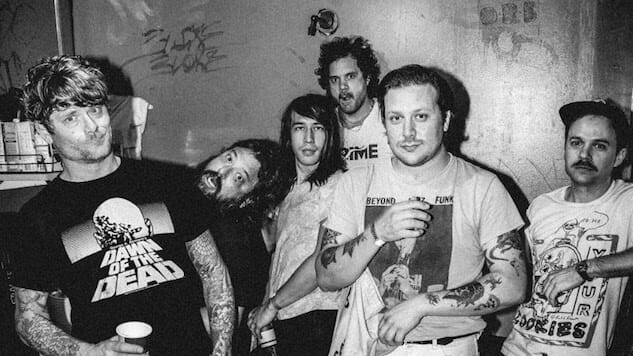 Legendary Bay Area garage-rockers Oh Sees are prepping the release of their 22nd (!) record, this week's double album, Face Stabber. We've already heard a handful of rippers from it, and John Dwyer shared another new cut on Tuesday afternoon.
"Together Tomorrow" is a glitched-out freak-fest that sounds like a VHS tape was hexed by a warlock outside a metal show. Chomping guitars squeal over a twirling bass groove, with anxious drums skirting in the background. Dwyer's vocals are nervous, but goofy: "Tapping at the window / Who's that? / Dry out your eyeball / F*ck that."
The track comes paired with a video starring Taylor Hill and directed by Spaghetti Jesus. It's filled with colorful, psychedelic images that visualize the song's narrative and sonic palette, featuring some retro animations and puppeteering work.
Face Stabber is out Friday, Aug. 16, via Castle Face Records. Watch the video for "Together Tomorrow" below, then be sure to check out the previously released singles, "Heartworm," "Poisoned Stones" and "Henchlock." Keep scrolling down to find an Oh Sees performance dug up from the Paste archives.