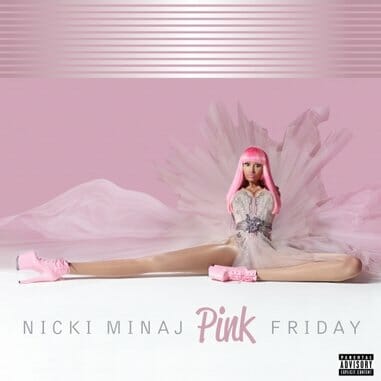 The first question that may arise after perusing the tracklist of Nicki Minaj's proper debut full-length, Pink Friday, is this: Where is her label boss, Lil Wayne?
Lack of Weezy F Baby aside, Minaj's release boasts flexibility. It could just as logically cascade over piles of discarded clothing on the floors of Forever 21 as it would crackle through a busted bathroom speaker at a downtown dance club.
In true Young Money fashion, Pink comes generously peppered with big beats, Auto-Tune and all-star collaborations. Among the lengthy roster of creative partners, including Kanye West and Natasha Bedingfield, Eminem lends some crudely worded homophobia to "Roman's Revenge." Later in the track, Minaj launches into one of her trademark British accents, leaving a confusing aftertaste.
The most remarkable song on the album is "Did it On 'Em." In it, Minaj echoes Pink's recurring theme: She rules, OK? She scoffs at you. It would be off-putting if she wasn't so clearly confident in her thesis.
There's no denying the staying power of jams like "Moment 4 Life," the girl-power ditty featuring Young Money star, Drake. And the following track, "Check it Out," showcases capable pipes from will.i.am and a Buggles sample, making for some guilty-pleasure fun. Another high point comes with the Kanye line, "We've got two White Russians but we still need some drinks," on party anthem, "Blazin'."
While the album might be fun to get silly and boozy with, once sobriety set in, so does the scrutiny. Suddenly, the shock-factor prose and cheap audio effects become blaring and garish. Pink Friday, while certainly far from profound, is neatly rooted in predictability and vulgarity. But then again, would we have Minaj any other way?