Nicki Minaj Won't Let You Forget She's the Queen on New Track "Yikes"
Images courtesy of Republic Media Records, Frederick M. Brown/Getty
Music
News
Nicki Minaj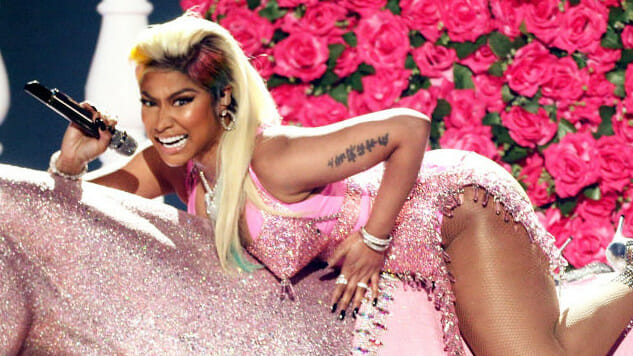 Self-appointed queen of rap Nicki Minaj is back with a new song, "Yikes," in which she asserts her dominance over other rappers in the game. The song initially sparked controversy over the verse: "All you b****es Rosa Parks, uh-oh, get your ass up." The track drops just days after what would have been Parks' 107th birthday.
"Yikes" features Minaj rapping over a minimal, tinkering beat, which only highlights the severity of her bars: "I just hit 'em with the low-cut / Then call my folks up / Somebody 'bout to get poked up / We'll call a tow truck / All that talkin' out ya neck might get your throat cut."
Minaj's last album was Queen in 2018, but she released a string of singles in 2019, including her single "MEGATRON," and collaborations with Ariana Grande, Megan Thee Stallion, Normani and Ty Dolla $ign, among others.
There's no word yet if "Yikes" will be featured on Minaj's highly anticipated forthcoming album, due out sometime this year.
You can listen to the single below.