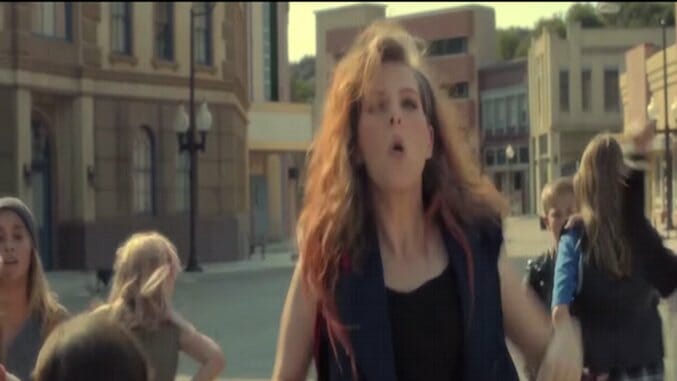 Neko Case's last album The Worse Things Get, the Harder I Fight, the Harder I Fight, the More I Love You came out over two years ago, but with a recent boxset collecting her discography on vinyl, now seems like the right time for a new video.
The video, directed by Austin Vesely, features a cast of choreographed kids dancing behind Case, whose body is flickering like a lightning-bolt Lichtenstein. The song, which we named one of Case's "12 Best Songs," has a vaguely similar melody to Bruce Springsteen's song "Bobby Jean," which seems oddly appropriate given both songs feature cryptic lyrics on gender.
To see Case's song "Wild Creatures" come to life through the eyes of artist Emily Caroll click here, as we also included Case in Paste's Songs Illustrated series.