The 2020 Music Book Preview
Photos by Gie Knaeps/Getty, Frans Schellekens/Redferns/Getty, Buda Mendes/Getty
Music
Lists
Music Books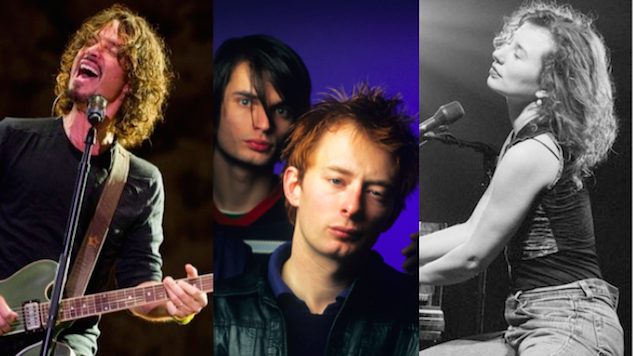 Looking for a great music-themed memoir, oral history, novel or photography book? Paste has you covered. There are a lot of highly-anticipated music books out this year, including memoirs from Tori Amos and Jarvis Cocker, a deep dive on Radiohead's Kid A to celebrate its 20th anniversary and a Spike Jonze photo book to correspond with his Beastie Boys documentary. If you're feeling adventurous, there's also a horror novel from avant-garde artist Jenny Hval or an illustrated autobiography from Nick Cave. Scroll down for the 10 music books that we're most excited about in 2020.
1. Kathy Valentine: All I Ever Wanted (March 2020)
The Go-Go's broke a lot of barriers. Known for songs like "We Got the Beat" and "Our Lips Are Sealed," they became the first multi-platinum-selling, all-female group who played instruments themselves, wrote their own songs, and scored a number one album. In this new book All I Ever Wanted, bassist Kathy Valentine takes us along this drug-fueled ascent to rock 'n' roll fame. Valentine endured a very difficult upbringing, essentially fending for herself, but music came at a crucial time in her life and not only became her career, but also her emotional rock. From grapples with drug and alcohol addiction to brushes with Hollywood actors and massive rock stars, Valentine reflects on her whirlwind life.

2. Spike Jonze: Beastie Boys (March 17)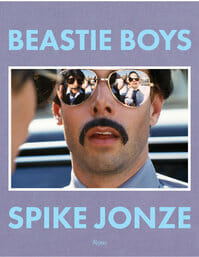 Spike Jonze is directing a documentary about the Beastie Boys (which debuts on IMAX on April 3 and will be released globally on April 24 via Apple TV+), and he's also releasing a corresponding hardcover photo book, which will be published by Rizzoli. This is the first photo book by the Academy Award-winning film director, and it features his personal photographs of his time with the group. It includes an afterword by Jonze, plus new texts from Beastie Boys' Mike Diamond and Adam Horovitz. Jonze filmed several of their music videos back in the day, most notably "Sabotage," and his photograph also graces the cover of their Sounds of Science anthology.

3. Nick Cave: Stranger Than Kindness (March 23)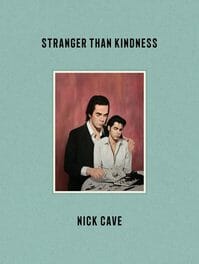 There are countless Nick Cave biographies in addition to his own novels and collections of poetry and lyrics, but we're finally receiving an autobiography from the man himself. Famed singer/songwriter and "Prince of Darkness" Nick Cave is releasing an illustrated autobiography featuring "commentary and meditations from Cave" and writer Darcey Steinke "on themes that are central to Cave's work," according to the publisher. The book will feature "original artwork, handwritten lyrics, photographs and collected personal artefacts," which will also be displayed at an exhibition of the same name in Copenhagen.

4. Sasha Geffen: Glitter Up the Dark: How Pop Music Broke the Binary (April 2020)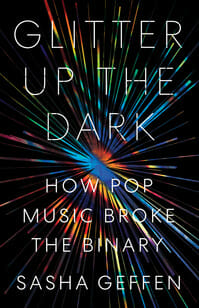 Thankfully, gender fluidity has finally become part of the mainstream consciousness, but it wasn't a smooth road. Culture writer Sasha Geffen argues that various musicians throughout history have helped to change mindsets and bring about this shift. The book doesn't just discuss various subversions of typical masculine and feminine gender roles—it discusses how we came to accept the full gender spectrum with non-binary and third gender identities. Geffen chronicles gender fluidity in music from the 20th century to the present, discussing everyone from early blues artists and David Bowie to Missy Elliot and riot grrrl bands.

5. Tori Amos: Resistance: A Songwriter's Story of Hope, Change, and Courage (May 5)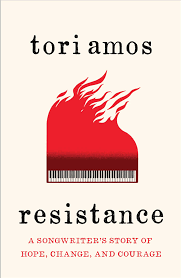 We learned about the creative process of piano pop titan Tori Amos in her Ann Powers co-authored 2005 book Piece by Piece, but in 2020, we're now getting insight into her politics, an ever present thread in her music. Her next book is titled Resistance: A Songwriter's Story of Hope, Change, and Courage, and it takes us back to her teenage years playing piano in D.C. bars during the golden age of Reaganomics and the new, more radical Republican party. According to publisher Simon & Schuster, "Amos explains how she managed to create meaningful, politically resonant work against patriarchal power structures—and how her proud declarations of feminism and her fight for the marginalized always proved to be her guiding light."

6. Maria Sherman: Larger Than Life: A History of Boy Bands from NKOTB to BTS (July 21)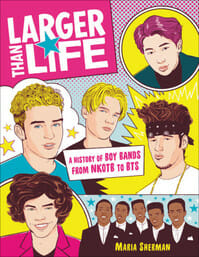 Sources of entertainment that are typically associated with women—especially young women—are often deemed frivolous. That's one reason why there haven't been many comprehensive discussions about boy bands from the past and present. But culture critic Maria Sherman takes this topic head on in Larger Than Life, which allows gossip and fan theories to exist in the same space as serious musical analyses. The colorfully illustrated book is perfect for diehard stans, pop culture aficionados and music fans looking to fill a blind spot.

7. Corbin Reiff: Total F*cking Godhead: The Biography of Chris Cornell (July 28)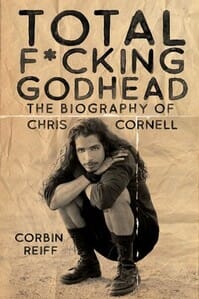 There aren't many people who can claim to be the voice of a generation, but Chris Cornell was not most people. As the lead singer of Soundgarden, his tender-meets-heavy voice radiated throughout hits like "Black Hole Sun" and "Spoonman," and his band became an essential group of not just '90s grunge, but modern rock. Music journalist and Seattle resident Corbin Reiff tells Cornell's story with "input from people who knew and worked with him—together with Cornell's own words." It's the story of Soundgarden's rise, but it also covers his solo career, time in Audioslave, Soundgarden's reunion and his battle against addiction.

8. Steven Hyden: This Isn't Happening: Radiohead's "Kid A" and the Beginning of the 21st Century (Sept. 29)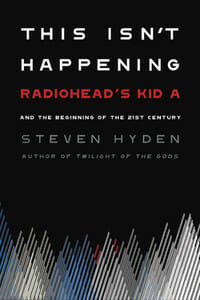 From the author of Your Favorite Band is Killing Me, Twilight of the Gods and Hard to Handle comes a new book examining the importance of Radiohead's Kid A, which celebrates its 20th anniversary this year. Titled This Isn't Happening: Radiohead's "Kid A" and the Beginning of the 21st Century, Steven Hyden examines the most dramatic shift in the back catalogue of one of the world's most influential and critically acclaimed rock bands. Through a deep dive of its songs and a discussion of its legacy, Hyden explains an album that not only made us think differently about Radiohead, but about our world more broadly.

9. Jarvis Cocker: This Book is a Song (Oct. 1)
As the leading creative force in Britpop behemoth Pulp and an enigmatic solo artist, Jarvis Cocker is one-of-a-kind. Playing into the charming, the sensual and the surreal, his music soundtracked the lives of countless faithful fans. He published a collection of lyrics, Mother Brother Lover, back in 2011, and his forthcoming first non-lyrical book proved to be an exciting prospect. According to Rolling Stone, Cocker sold the book during a bidding war with publishers several years ago and has been working on it since. Per the publisher, This Book is a Song is not a memoir and instead, is Jarvis' exploration of "the subject of creativity and how to quietly make amazing things happen in a world of noise."

10. Jenny Hval: Girls Against God (Nov. 24)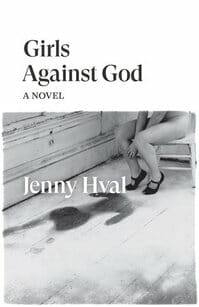 Following her debut novel Paradise Rot, Norwegian art-pop artist Jenny Hval has announced her latest novel Girls Against God, which was written before her 2019 album The Practice of Love. Penguin Random House describes it as "A genre-warping, time-travelling horror novel-slash-feminist manifesto for fans of Clarice Lispector and Jeanette Winterson." The book is set in a conservative 1990s Norway and features a coven of witches, painter Edvard Munch fronting a metal band and a group of lost school girls. This experimental horror novel will be translated from Norwegian to English by Marjam Idriss.