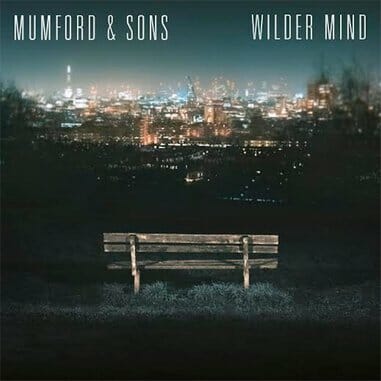 If you look at Mumford & Sons' Facebook page these days, it clearly states, "Genre: Rock." It may not actually be a new development editorially, but sonically, that sentiment sounds about right on the British group's third album, Wilder Mind. It's a strange evolution for Marcus Mumford and the lads, who spawned a movement of folk, bluegrass and Anglicized Americana suitable for mass-consumption with 2007's Sigh No More. Because Wilder Mind is the type of mainstream rock record that proliferated in the late '90s and early 2000s—more musical and authentic than the schlock around it, but homogenous and fleeting.
If 2012's Babel was the effort to expand on the success of Mumford & Sons' debut, Wilder Mind is the record a band makes to prove it isn't pigeonholed in one style. Wilder Mind is the equivalent of the sophomore slump; it just came one album out of succession. Most notably, Winston Marshall trades his banjo for an electric guitar and Mumford himself spends more time behind a full drum kit. Plus, with The National's Aaron Dessner behind the booth, Wilder Mind includes more electronic synths and swells ("Snake Eyes," "Ditmas"), rather than acoustic guitar strums, upright bass slaps, and foot stomps. The band rips out guitar solos on opening track "Tompkins Square Park" and the bridge of lead single "Believe." They harmonize less often throughout, leaving Mumford solo in the spotlight even on the most bombastic songs like "The Wolf" that sound like the Sons of olde.
The most confusing part about Wilder Mind is that Mumford & Sons had already become a mainstream act before this LP. Now, though, they just sound like they fit part.