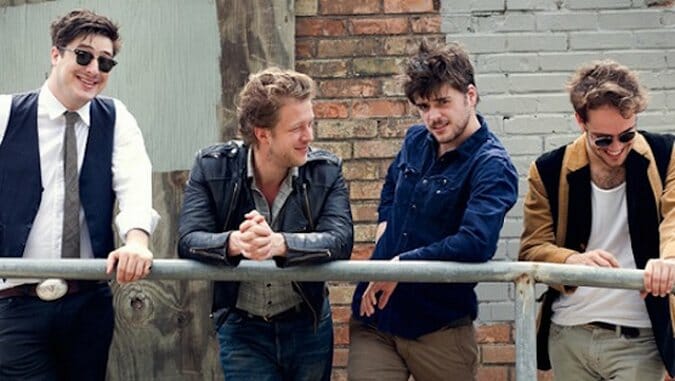 Fans who were hoping that the news of Mumford & Sons ditching the banjo on their new album was just an early April Fool's joke, prepare to be disappointed. The recently-refreshed band has released the first track from their new album, Wilder Mind, and it's quite a departure indeed.
The track, titled "Believe," starts out sparse and synth-heavy in the first half. In fact, the sound is much more in line with the band's British brethren in Coldplay. Things eventually pick up at around the 2:00 minute mark, and, spoiler alert—there's a shocking cameo from an electric guitar!
Mumford & Sons' Wilder Mind will be released on May 4.