Mount Eerie and Julie Doiron Reunite for Lost Wisdom pt. 2, Share Second Single "Belief pt. 2"
Images via Rin-san Jeff Miller, P.W. Elverum & Sun
Music
News
Mount Eerie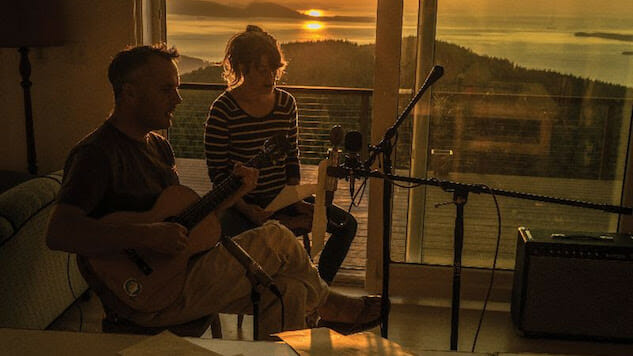 Mount Eerie has never shied from the depths. At the start of Mount Eerie's bleak and beautiful second album, 2008's Lost Wisdom with singer-songwriter Julie Doiron and guitarist Fred Squire, Phil Elverum sings of standing at a river's edge. "These rocks don't care if I live or die," he observes, sounding nearly as unsentimental as the stones before him—but he's joined by Doiron's shaky yet soothing warble, at once tender and hesitant, in an interplay that pulls back from the void and into the possibility of hope. Doiron's contributions were especially compelling as Elverum credits her as his musical hero, whose grunge project Eric's Trip inspired him to pursue a creative life. Eleven years out from their last collaboration, the two have teamed up once more for a second volume of songs on "devotion and release," Lost Wisdom pt. 2. Ahead of its arrival Nov. 8, Elverum and Doiron have shared the second single, "Belief pt. 2."
In the softly resolute "Belief pt. 2," the album's final track, the pair profess their dedication to love and vulnerability, no matter the cost. Elverum describes the track as "sacred" in a statement:
"Belief pt. 2" is the last song on the album. It comes at the end of a meandering path through uncertainty, devotion, sad reminiscence, hopeful idealism; songs coursing over uneven terrain. This album conclusion is a flag planted, a declaration of belief in love no matter what, the culminating answer to all of the asking that came before. Eroded down by life's changes to an elemental necessity, I make an offering of a final simple gesture of love.
Julie and I recorded this song at night with the doors and windows all the way open, hoping to get the nighthawks and night air onto the recording. The other songs were recorded during the day, but this song is a night song. We tried to make our version of sacred music, under stars in the high dark cool air.
Listen to "Belief pt. 2" below, and find Mount Eerie's tour dates with Doiron and Lost Wisdom pt. 2's details further down, as well as a 2010 Daytrotter session from Mount Eerie and a 2009 session with Doiron.
Mount Eerie Tour Dates with Julie Doiron:
October
29 – Oakland, Calif. @ Fox Theater w/ Big Thief (w/o Julie Doiron)
November
30 – Vancouver, B.C. @ Christ Church Cathedral
December
03 – Seattle, Wash. @ The Neptune
04 – Portland, Ore. @ Revolution Hall
06 – Sonoma, Calif. @ Sebastiani Theatre
07 – Los Angeles, Calif. @ Masonic Temple at Hollywood Forever
08 – Minneapolis, Minn. @ Cedar Cultural Center
09 – Chicago, Ill. @ Thalia Hall
10 – Columbus, Ohio @ Via Vecchia
11 – Toronto, ON @ Great Hall
13 – Boston, Mass. @ Arts at the Armory
14 – Brooklyn, N.Y. @ St. Ann & the Holy Trinity Church
15 – Philadelphia, Pa. @ First Unitarian Sanctuary
16 – Washington, D.C. @ Miracle Theatre
Lost Wisdom pt. 2 Album Art: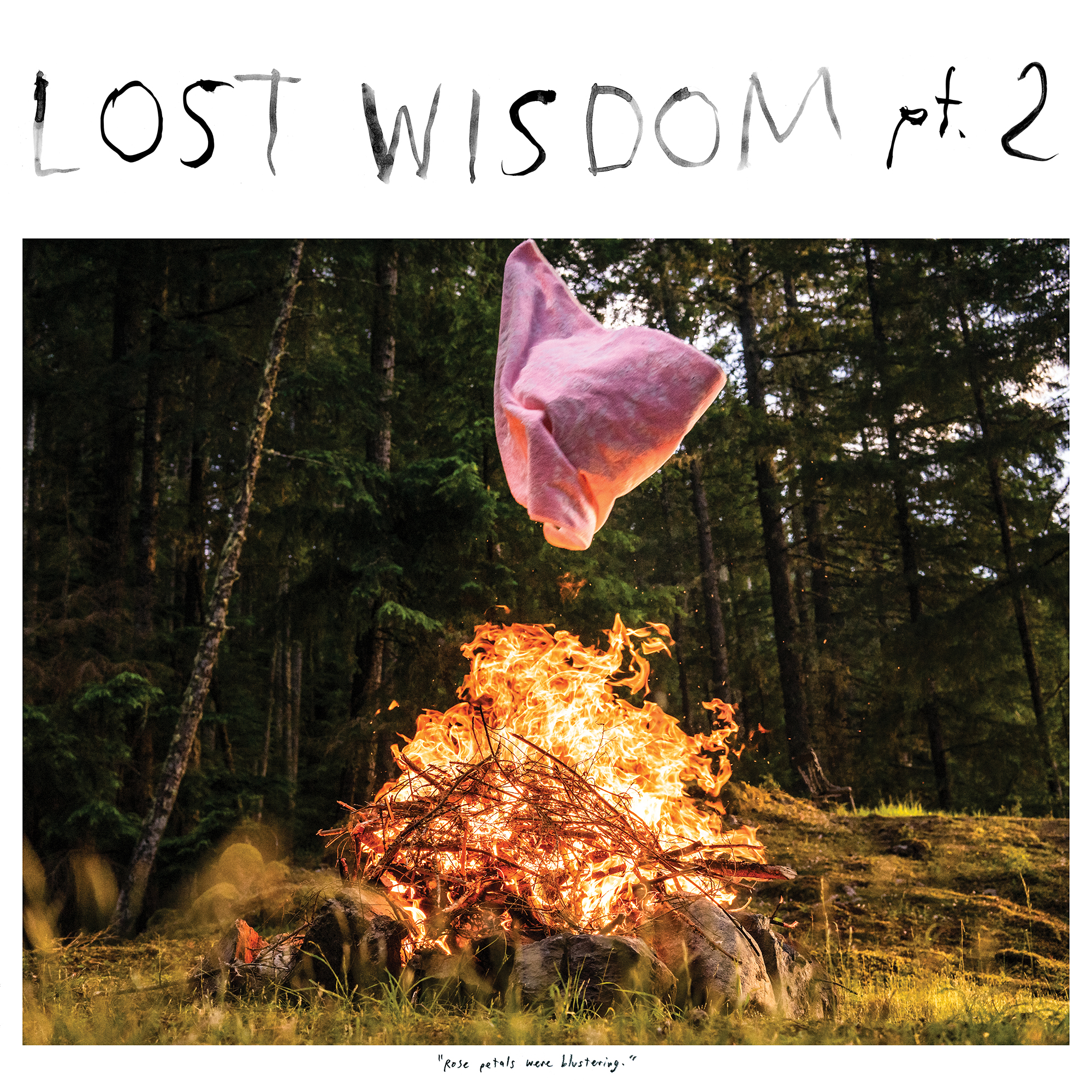 Lost Wisdom pt. 2 Tracklist:
1. Belief
2. When I Walk Out Of The Museum
3. Enduring The Waves
4. Love Without Possession
5. Real Lost Wisdom
6. Widows
7. Pink Light
8. Belief pt. 2