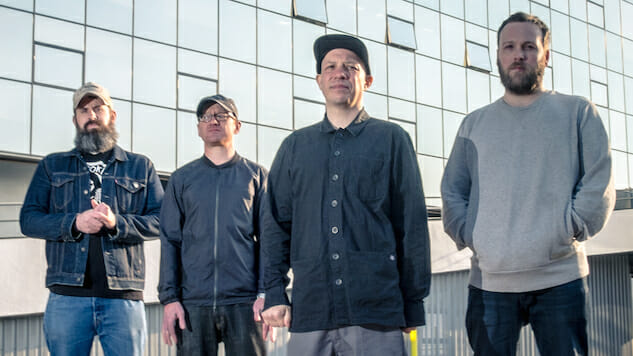 Mogwai have shared a brand-new track, "Donuts," which is part of the band's original soundtrack for the forthcoming sci-fi film Kin.
Kin is Mogwai's first feature film soundtrack, though the band are no strangers to soundtracks, as they previously composed scores for documentaries Zidane: A 21st Century Portrait, Atomic, Living in Dread and Promise and Before the Flood (co-written and performed with Trent Reznor, Atticus Ross, and Gustavo Santaolalla).
The hazy, atmospheric "Donuts" washes over you with its building strings, pulsing synths, minimalistic percussion and occasional electric guitar flourishes. The six-minute instrumental track is a dramatic musical odyssey that seems very fitting for a sci-fi/crime drama film like Kin.
Directed by Jonathan and Josh Baker, Kin stars Jack Reynor, Zoë Kravitz, Carrie Coon, Dennis Quaid and James Franco. Kin will be released on August 31 and the first trailer will be released in theaters this weekend.
Listen to "Donuts" below.