Check Out the Retro-Future of Moby & The Void Pacific Choir's New Video
Images via YouTube
Music
Video
Moby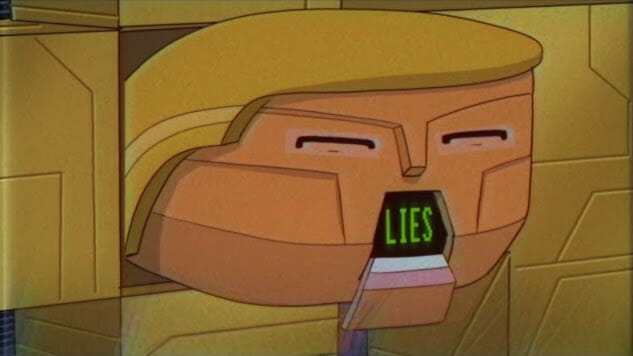 Moby & The Void Pacific Choir have taken on technology in the video for "Are You Lost in the World Like Me?" Accompanying the track off their recently released album These Systems Are Failing, the video uses Max Fleischer's 1930s animation style to take a critical look at modern society's addiction to technology.
Throughout the Steve Cutts-animated video, we see cartoon people who move in droves, bent over their phones and unwilling to look at the world around them. The video suggests that our reliance on these devices has turned us into spectators in our own lives, unwilling to participate in anything happening around us.
The video is powerful, and the use of an old style of animation only highlights how different 21st century life is from the way our ancestors lived. Watch the incredibly timely and slightly terrifying video above using your laptop, tablet or smartphone, and take a moment to appreciate the irony of that.