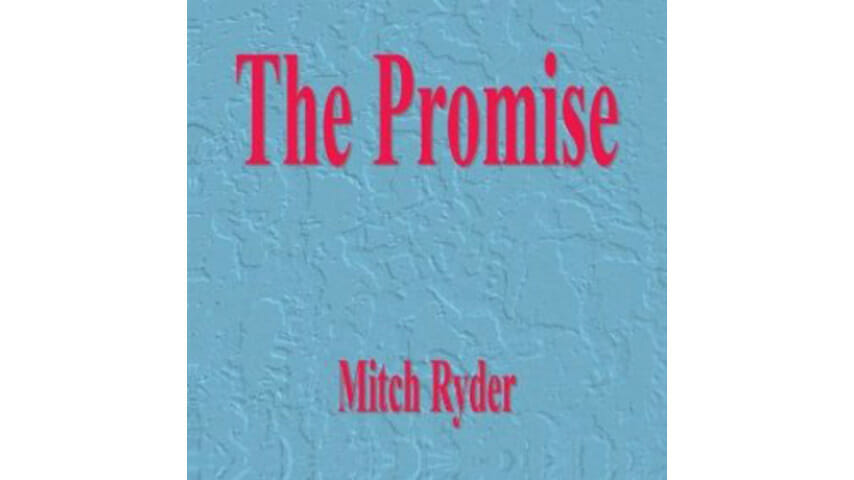 When Mitch Ryder growls out the line "Thank you, mama, everything you said came true," on opening track "Thank You, Mama" it is more than clear that the Detroit rock 'n' roll legend's first album of new material in 30 years is going to be a personal affair. Over a bubbling bass line and dirty guitars, the track serves both as a tribute to his beloved parents and an instant reminder to listeners of why kids were flipping out to "Devil with a Blue Dress On" in high school gymnasiums across the country nearly 50 years ago.
"Comeback" albums or an aging artist's late-period work are always polarizing topics of discussion in terms of importance and quality. There have been artists that have and continue to put out valuable and interesting work in the later part of their careers (i.e. Sonic Youth, Cash, Dylan, Young, Waits, etc.) and those who haven't (Loutallica seems like the most obvious and recent example). But where Mitch Ryder is concerned, there isn't quite as much pressure to produce as those artists and countless others who have had their more recent work so meticulously picked part and compared to their earlier artistic output. For all his influence and importance—and both are staggeringly substantial—Ryder has always remained relatively under the radar, at least compared to that of his peers. And without all the overwhelming and unrealistic expectations, he is left to do what he does best—sing soulful, ball-busting rock 'n' roll, which at age 66 he still does pretty damn well.
Following the touching eulogy to his parents, the album's title track finds Ryder giving a passionate vocal performance on the plight of Middle America—the subject matter and Motown groove so decidedly Detroit that it is impossible to mistake for anything but genuine.
Though this reflective and at times somber tone continues to permeate throughout the record, Ryder is optimistic as he sings about having no regrets on the funky "One Hair" and on the piano ballad "Crazy Beautiful" he stretches his pipes and declares that even with all shit that life throws at you, and he's had plenty of it tossed his way, it's ultimately worth the ride.
Producer and fellow Detroiter Don Was assembled a crack band and produced the record just as it should sound. Warm and rich on the R&B numbers, and trash-can gritty on rockers like "Get Real"—the album's best example of why countless garage bands continue to steal from him—and "If My Baby Don't Stop Cryin'." And while the Latin-tinged "Let's Keep Dancing" and the slightly awkward phrasing, which almost sounds like rapping, on closer "The Way We Were" miss the mark, they hardly spoil the goofy, but catchy kiss-off to a drugged up woman, "Junkie Love."
It is unlikely that this album gets much attention or as closely examined as new albums from Neil Young or The Rolling Stones would, and that's fine. It doesn't sound like it was intended to do anything other than sound really good. It's not a masterpiece or a groundbreaking new direction musically, just an hour of mostly solid rock 'n' roll. On the album's lone cover, a live recording of Jimmy Ruffin's "What Becomes Of The Broken Hearted," Ryder cites Ruffin as one of his heroes and says he wishes he would start working again. It's nice that we don't have to wish the same for Ryder.