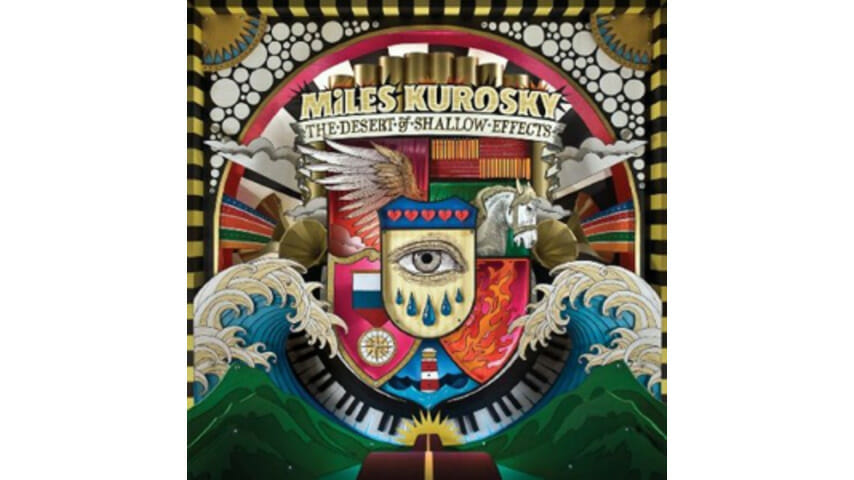 Former Beulah frontman still a little weird, wonderful
Miles Kurosky's old band, Beulah, was always the one Elephant 6 act somewhat tethered to the earth—writing and delivering relatively straightforward love songs, even as its more mind-expanded peers sang dreamily of kings of carrot flowers and birds with candy-bar heads. The Desert of Shallow Effects is Kurosky's first solo effort since dissolving Beulah five years ago, and, happily, his singular gift for melody-rich pop hasn't deserted him.
The result is an album brimming with stories of slightly off-kilter characters—such as the n'er-do-well protagonist of "Dead Language Blues," whose mother calls him "all the time" to see if he's still "failing … tempted each day by European ways, speed freaks and strays"—and driven by a classicist's nose for hooks. Other key tracks, like the loping "She Was My Dresden" (and its sterling "please send me to the moon" coda), resemble a younger, more urbane Jeff Tweedy, mixing up folk sensibilities and kitchen-sink instrumentation as if these odd juxtapositions were always meant to be heard in such close proximity.