Daily Dose: Mike Krol feat. Allison Crutchfield, "I Wonder"
It's the second single off Krol's forthcoming album Power Chords
Photo by Brian Guido
Music
Features
Mike Krol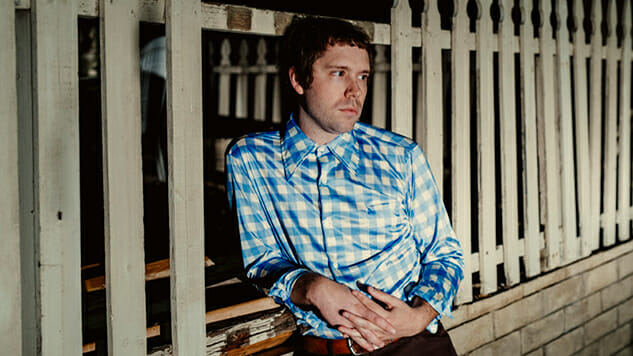 Daily Dose is your daily source for the song you absolutely, positively need to hear every day. Curated by the Paste Music Team.
Mike Krol has released "I Wonder," featuring Allison Crutchfield of Swearin'. It's the second single from Krol's forthcoming album Power Chords, due out Jan. 25, 2019, via Merge Records.
"I Wonder" is a scuzzy, sugar fuzzball of a love song—or, according to Krol, more of a breakup song. "'I Wonder' was an attempt to write an apologetic breakup song, rather than the 'It's all your fault' route I normally take," Krol said in a statement. "I wanted to write something that was more mature in approach following a mutual breakup, or one that maybe stung at the time but years later you can admit it was for the best and wish that person well."
Krol said the concept of a breakup song came to him while he was considering breaking up with music in the midst of an existential crisis following the release of his last album, 2015's Turkey. His journey back to power chords and punk included recording at the studio where Neil Young made Harvest. Power Chords stands as Krol's longest release to date at 34 minutes—keep scrolling for more details.
Listen to "I Wonder" below. Krol will be touring in 2019 in support of Power Chords—find his tour dates further down, beneath the Power Chords album art and tracklist.
Power Chords Album Art: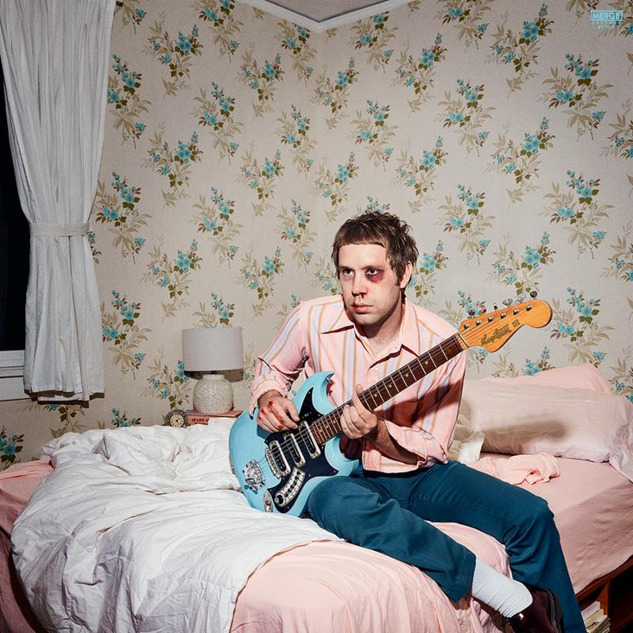 Power Chords Tracklist:
01. Power Chords
02. What's The Rhythm
03. An Ambulance
04. Little Drama
05. Left For Dead
06. Blue And Pink
07. I Wonder
08. Wasted Memory
09. Nothing To Yell About
10. Arrow In My Heart
11. The End
Mike Krol Tour Dates:
February
15 – San Diego, Calif. @ Soda Bar
16 – Los Angeles, Calif. @ Bootleg Theater
20 – San Francisco, Calif. @ Bottom of the Hill
22 – Portland, Ore. @ Mississippi Studios
23 – Seattle, Wash. @ Crocodile Back Bar
26 – Minneapolis, Minn. @ 7th Street Entry
27 – Milwaukee, Wis. @ The Back Room at Colectivo Coffee
28 – Chicago, Ill. @ Empty Bottle
March
01 – Detroit, Mich. @ Deluxx Fluxx
02 – Toronto, Ont. @ The Garrison
04 – Allston, Mass. @ Great Scott
05 – Brooklyn, N.Y. @ Rough Trade
06 – Philadelphia, Pa. @ The Boot & Saddle
07 – Washington, D.C. @ Comet Ping Pong
08 – Carrboro, N.C. @ Cat's Cradle in Backroom
10 – Atlanta, Ga. @ The Earl
11 – New Orleans, La. @ Gasa Gasa
19 – Denver, Colo. @ Globe Hall
20 – Salt Lake City, Utah @ Kilby Court
22 – Reno, Nev. @ Holland Project
23 – Visalia, Calif. @ Cellar Door
April
22 – London, U.K. @ The Social
23 – Bristol, U.K. @ Crofters Rights
24 – Manchester, U.K. @ The Castle
25 – Glasgow, U.K. @ Hug & Pint
26 – Leeds, U.K. @ Brudenell Social Club @ Book Club
27 – London, U.K. @ Test Pressing Festival @ The Dome