Mikal Cronin Finds What He's Looking For on Seeker
The California garage-pop wizard stretches himself as a songwriter on his fine fourth album
Music
Reviews
Mikal Cronin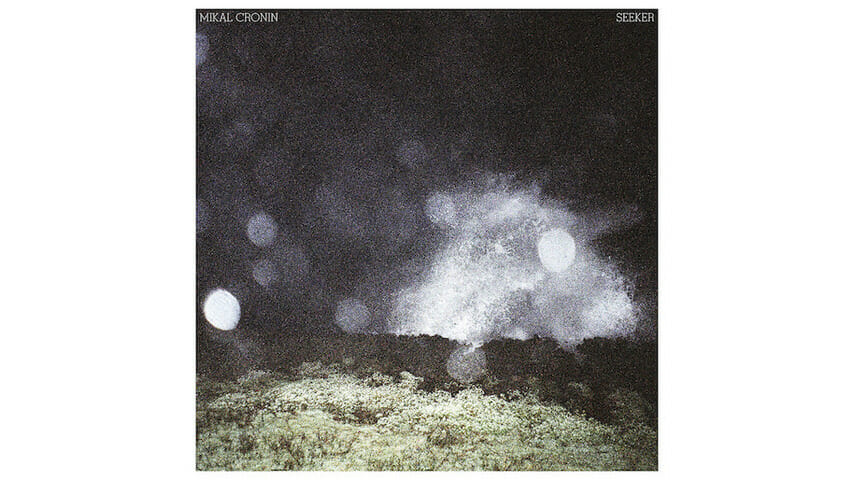 Since 2011, Mikal Cronin has been pumping out perfectly good guitar-driven pop-rock music that crackles and soars, but sometimes feels like it comes up just short of his considerable potential as a songwriter.
Even his very best work up to this point—the punchy 2013 sophomore effort MCII—was a collection of high peaks poking through a thin layer of hesitance that slightly softened its impact. It's a frustrating thing, especially given Cronin's ambitious musical spirit and his seemingly easy access to a deep well of killer hooks.
Here, then, is good news: Cronin's new album Seeker—his fourth as a solo artist and third for Merge Records—sounds like a breakthrough unfolding before your very ears. It finds Cronin stretching himself as a songwriter, taking risks in the arrangements and writing the best, most personal lyrics of his career. Just as importantly, Seeker finds him embracing a sort of sonic abandon that was lacking in his earlier work.
The latter—that sonic abandon—is hard to quantify, but there's a certain quality on Seeker that makes the music feel a little less guarded and a lot more tangible. You can hear it in the chorus of "Feel It All," when the song crescendos, the horns kick in, backing vocals come to life and he sings, "I feel it all, sittin' on a road / Scorned, ready to go," as if he's steeling himself for whatever's next. It's reminiscent of another Cronin song, MCII highlight "Shout It Out," and a good indicator that he's most relatable when he's confronting life's trials head on.
Cronin wastes no time trying out new sounds on Seeker, using tuned drums, polyrhythms and an elegant string section to dress up opening track "Shelter," which sits on one chord for nearly four minutes. Strings also play a prominent role in "Show Me," a tune that grows from a choppy Tom Petty-ish guitar riff into a pretty baroque-pop chorus as Cronin once again tackles the uncertainty of life: "Where we're going there's no knowing where the road connects," he sings in the verse. And in the chorus: "Feeling like a fool here alone / Show me where to go."
Elsewhere, big fat piano notes drive "Guardian Well," a wanderer's anthem that gets its melancholy from a harmonica and its momentum from a martial beat. "I've Got Reason" perfectly splits the difference between crystalline Beatles-esque pop and fat-bottomed, fuzz-bass alt-rock. And "Lost a Year" is a highlight of the album's second half, thanks to its aching chorus and its dizzying horn interlude, which gives way to a hard-charging final 100 seconds. Both "I've Got Reason" and the coda of "Lost a Year" bear the unmistakable sound of the West Coast psych/garage scene from whence Cronin emerged, so it's no great surprise to learn that he's mostly backed on Seeker—for the first time ever—by Ty Segall's incredible Freedom Band, of which Cronin is also a member.
Lyrically, recurring themes on the album are not difficult to sift out: walls and ceilings closing in, getting out of town, shifting lifestyles, wandering paths, moving to the country, leaning into the wind, breathing in clean air. Turns out Cronin wrote and demoed most of Seeker in the small California mountain town of Idyllwild, where he eventually had to evacuate because of a nearby wildfire. But it's clear the place not only made a deep impression on him, it gave him the space he needed to break through to a new plane of artistic expression and build the foundation for his best record yet.