This "Electric Feel" Edit Will Ruin Your Whole Day
We're sorry
Image via SME/YouTube
Music
News
MGMT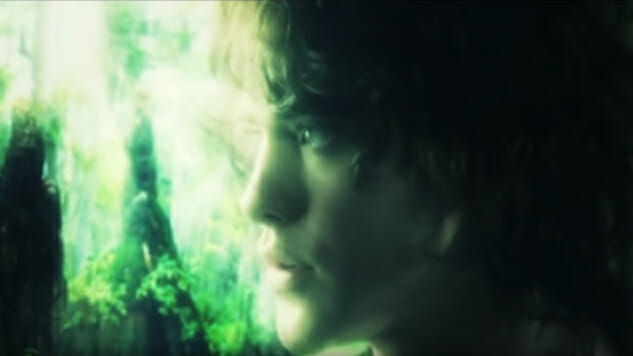 Beloved MGMT single "Electric Feel," off the band's 2007 breakout Oracular Spectacular, is an iconic indie dance jam, and someone on the dang internet went and wrecked it. A chorus-less edit, cruelly and ingeniously designed to deny listeners the song's euphoric refrain, has been making the rounds on Twitter, so we figured we'd allay our pain by sharing it with you.
mgmt electric feel but the chorus never kicks in pic.twitter.com/rZmDg9SN8T

— the philosophy joker (@argumentwinner) October 8, 2019
Ghastly, isn't it? The endless bass drum thump lead-in to the chorus that never comes; the music video footage of a Lost Boys-esque MGMT partying in the forest with friends, their dancing set to the sounds you should—and would, in a just world—be hearing; feeling not electricity, but an all-consuming emptiness. It's just abominable, and we simply had to show you.
Find the sweet release you yearn for via the unedited "Electric Feel" video below, and revisit MGMT's 2011 Daytrotter session while you're at it.
And you know what? Here's a video of Joaquin Phoenix's Joker laughing like Seth Rogen. Consider it a token of our contrition.
the joker but he laughs like seth rogen pic.twitter.com/KbvMt5Ij7b

— freddy kroger (@ryanheezy) October 8, 2019