Watch Spoon Members Perform New Song "I Ain't The One" in Mexico City
Photos via YouTube
Music
Video
Mexico City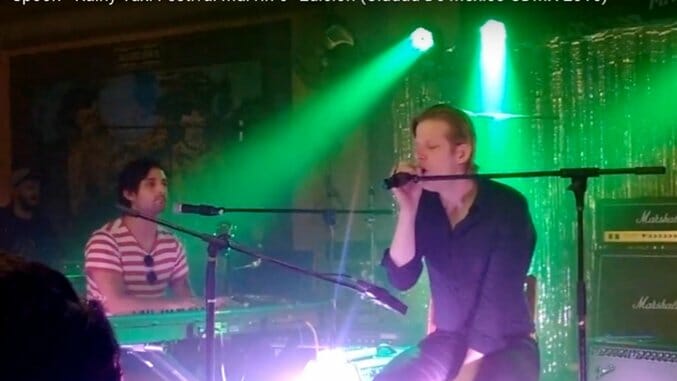 Over the weekend, Spoon main man Britt Daniel and keyboardist Alex Fischel played a small intimate show in Mexico City's Festival Marvin.
In addition to a few covers, the duo performed what seems to be a new Spoon song entitled "I Ain't The One.". With its moody keys and a simmering performance from Daniel, it already fits that classic Spoon sound the band has perfected for 20 plus years now.
The last time we heard from Spoon was earlier this year when footage surfaced of Daniel and Fischel playing "I Me Mine" during a George Harrison tribute concert in September. Spoon's last album was 2014's excellent They Want My Soul.
Check out video of the Mexico City performance above and an equally stripped down cover of Kill The Moonlight deep cut "Back to the Life" from a 2008 Daytrotter session below.