Maya Hawke Shares Lovestruck New Tracks, "To Love A Boy," and "Stay Open"
Photo by Rachel Murray/Getty Images for Netflix
Music
News
Maya Hawke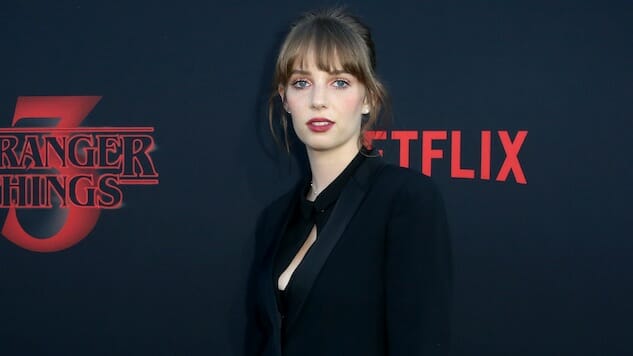 Maya Hawke has released two romantic, folky, acoustic debut singles on Friday, "To Love A Boy" and "Stay Open."
Hawke collaborated with Grammy-winning musician, producer and writer Jesse Harris on the tracks. Hawke penned the lyrics to both and Harris played guitar. He notably worked with Norah Jones on the dazzling album, Come Away With Me and has also written with Lana Del Rey.
"I know I must behave to contain all my emotion," Hawke sings amid soft guitar strumming on "To Love A Boy," "But I want to love a boy the way I love the ocean." She also shared an aquatic-themed music video that depicts her as a mermaid with Pitchfork on Monday.
The Stranger Things star posted images from the video to her social media accounts:
Hawke also released "Stay Open," a delicate, acoustic track that highlights her soft voice and heartfelt lyrics. "Things will change they always do," she sings, "But my heart will stay open for you."
Hawke also announced that she will play a New York City concert at Sultan Room in Williamsburg, Brooklyn on Aug. 21 with indie artist T?th. Tickets are currently sold out.
Ethan Hawke, Maya's father, wrote in an Instagram post that the tracks were "gorgeous," and hinted that her upcoming album will follow these releases.
Listen to Maya Hawke's impressive debuts and singer-songwriter-esque tracks below: