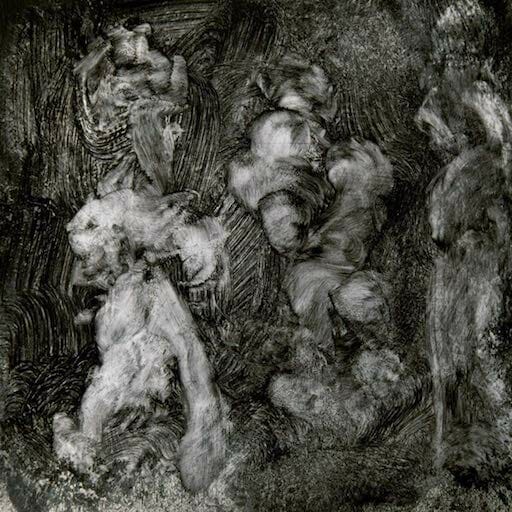 There's dark music, and then there's With Animals, the new album from longtime collaborators Mark Lanegan and Duke Garwood that's pitch black, almost till the very end.
The strengths of the two men pair up perfectly: Lanegan's gravelly baritone sounds like smoke slinking down a shadowy alley, and Garwood's tracks are the shadowy alley, no matter what he's using to construct them.
On the duo's first album—2013's Black Pudding—Garwood's guitar flickered like a single candle in a dark room. Five years later, he has augmented his guitar with an electronic palette: drum machine, keyboards, synthesizers and sampled sounds, often looped and repeated into eternity. If nothing else, With Animals is an impressive monument to the power of sparse arrangements.
The music is only half the equation, however, and that may be shortchanging Lanegan, who is best known as the frontman of Seattle grunge pioneers Screaming Trees and his affiliation with L.A. rockers Queens of the Stone Age. The man's voice is naturally distinctive, emotionally resonant, weathered by the years and always engrossing. On With Animals, he wields it like a skilled and patient guru, doling out bits of sullen poetry in slow motion.
"Come on now, midnight children. Sing a dark harmony," Lanegan sings "Save Me," the album's intoned opening track. "Play it now, midnight people. Create your own alchemy." Throughout With Animals, he and Garwood do just that, fusing distorted beats and smoldering guitar ("Feast to Famine"), pretty fingerpicking and ambient groans ("Upon Doing Something Wrong"), pulsing noise and folksy melodies ("Lonesome Infidel"), always registering at just barely above a whisper. The song "Ghost Stories"—with its spectral guitar licks and distant vocals—is aptly named, for sure.
Throughout With Animals, Lanegan sings of love, loss and loneliness. "My Shadow Days" is an apocalyptic love song built on a very cool four-note idea. In the title track, an unnamed woman plays the role of murderer, sorcerer, seraphim and drug. "L.A. Blue" features Lanegan asking "Won't you miss me, baby?" over and over and over again, but seemingly never receiving a satisfactory answer, while "One-Way Glass" finds him confronting "something lonelier than death."
There are a couple of songs here that don't quite measure up: "Scarlett" sounds like a single idea stretched out to three minutes, and it passes by without sinking in. And "Spaceman" is a quicksilver blues tune that doesn't really fit in to the album's overall aesthetic. But With Animals finishes strong with "Desert Blues," a short song that pairs Garwood and Lanegan in unadorned states: the former's mystic acoustic guitar work and the latter singing a sort of abstracted lullaby with very little affect. It's a lovely and lightweight ending to an otherwise brooding work by two collaborators who seem just right for each other.