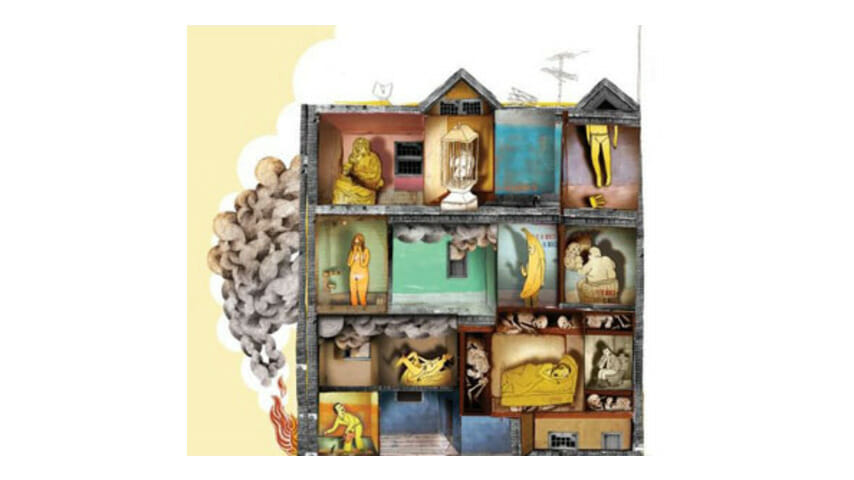 Boys just wanna have fun
Following its pair of bizarrely excellent albums for tiny indie imprint Ace Fu, Man Man has signed to Anti- Records, and it feels like some sort of alien-to-mothership homecoming. After all, aside from the Philadelphia quintet being granted a larger platform from which to spew its raucous circus chants, Man Man is now labelmate to fellow shit-stirrers Nick Cave and Tom Waits.
Some curmudgeonly purists will inevitably scream "sell out," concerned that a larger imprint will corrupt such a weird young band. Not only is this scenario irrelevant (remember those labelmates?), Man Man is too gloriously oddball and defiant to be swept up in some puerile notion of what's mainstream or accessible. To bastardize a Young Jeezy lyrical nugget, the closest the members of Man Man have ever been to commercial is when they watch TV.
Of course, we must acknowledge the band's songs. Those unassailably joyous songs—bursting with xylophone, bouncy piano, wailing horns, children's toys and the gruff, occasionally mournful noises emanating from lead singer Honus Honus. Rabbit Habits traffics in familiar Man Man territory: namely, the strange playground where all of these elements not only cohabitate peacefully but actually collaborate. Indeed, it's the same fertile, unpredictable soil from whence Waits, Captain Beefheart and Frank Zappa unearthed their muse—and these reference points are both apt and, unfortunately, overused in describing these Pennsylvanian knuckleheads.
What isn't said enough about Man Man is that the group creates damn fine compositions. Some of them are goofy, and many weird, but these are the songs trapped in our dreams—songs filled with notions most of us are too sheltered or terrified to indulge. These songs are unhinged and unself-conscious. They are what rock 'n' roll is meant to be and, frankly, what most rock bands have forgotten altogether: These songs are fun.