Watch Liam Gallagher's Thought-Provoking New Video, "Paper Crown"
Photo by Santiago Bluguermann/Getty
Music
News
Liam Gallagher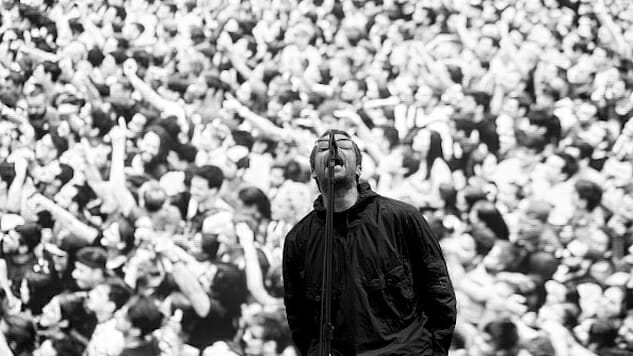 On Tuesday afternoon, Liam Gallagher released the music video for "Paper Crown," a single off his 2017 LP, As You Were. The video stars actress Sienna Guillory as a melancholic lounge singer. As the video progresses, clones of Guillory appear on screen, running the bar, playing the drums and consoling the artist in a quite literal interpretation of the term "self-reflection."
Last year, Gallagher dedicated this song to his estranged brother and ex-Oasis band-member Noel during a concert in London, though he never elaborated on the dedication (per Rolling Stone). The brothers Gallagher have had a real roller coaster of a relationship, to put it mildly, though it seems like they've been on better terms of late.
Gallagher is also promoting an upcoming North American tour, which kicks off May 10 at the Masonic Theater in San Francisco. This brief run across the continent will hit seven cities in the U.S. and Canada, ending on May 18 in Washington, D.C. The artist will be supported by fellow Brit and frontman of The Verve, Richard Ashcroft.
Watch the video for "Paper Crown" below. Then, revisit Gallagher making a surprise appearance alongside The Killers during Lollapalooza Brazil right here.