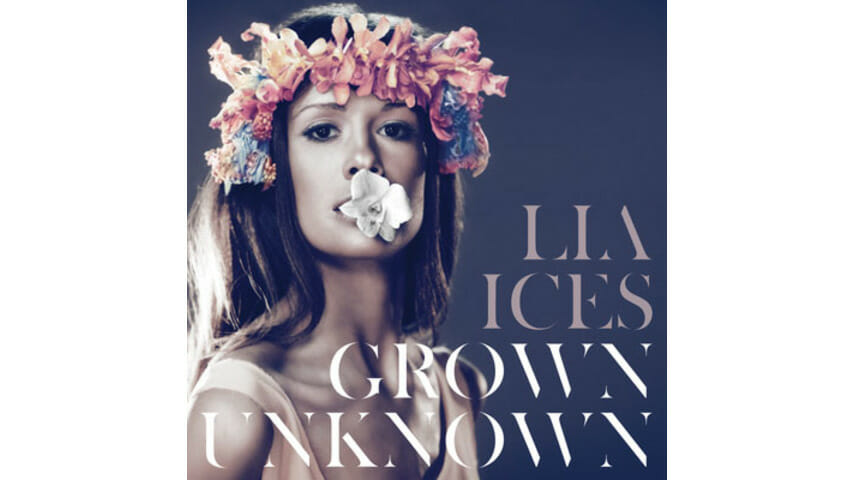 Brooklyn avant songbird breaks out
From her washed-out publicity photos to her floating, ethereal music, Lia Ices comes off like a ghost on her second album and Jagjaguwar debut, Grown Unknown. "Oh, you know I need your mystic mind," she sings on catchy, spare opener, "Love is Won," but it's obvious that the appeal here, the reason any fan of Cat Power or Feist needs this record, is hers.
Ices wrote this beautiful collection of songs far from her Brooklyn home in a snowy Vermont cabin, similar to Bon Iver's Justin Vernon (his cabin was in Wisconsin), her labelmate and collaborator on one of Grown Unknown's standouts, "Daphne." It's an unsurprising setting, given the daunting loneliness and slight weirdness of these songs: They were created outside of society. "Everything was focused on simple, elemental survival things, like making fire right away because we only had wood heat," she described the scene in a recent interview. "And we didn't go to the store every day, so I had to make bread and food and I learned how to tune the piano that I worked on. So everything was, like, stripped down and hard."
Like Vernon's For Emma, Forever Ago, this is Ices' breakthrough album—the first notable release from an artist who will no doubt record more of them in the coming years. While she may not be collaborating with Kanye West, she has a very promising future ahead of her. "For only you I sing," Ices insists to something or someone on "Lilac." That may have been true at the time, but it won't be for long.