Updated: LCD Soundsystem Disavow Reports of Rhino Records Vinyl Reissues
Photo by Kevin Winter/Getty
Music
News
LCD Soundsystem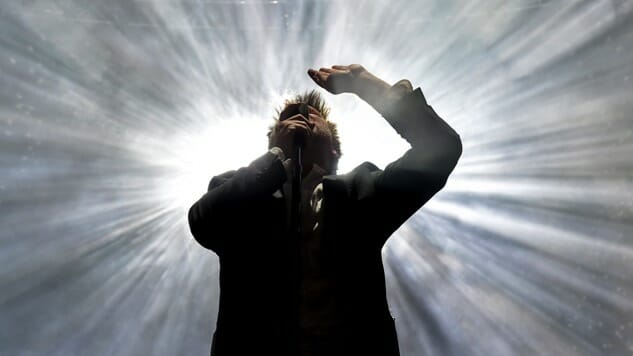 Update: It appears reports of Rhino's announcement came as a surprise to LCD Soundsystem themselves, who "had no idea that these were even coming out." The band pointed out in a statement that these albums are already available through DFA Records and have been for years.
Original Story: LCD Soundsystem have announced they will reissue 45:33, LCD Soundsystem, This Is Happening and London Sessions on vinyl this month via Rhino, per Pitchfork.
The news of these reissues come in the midst of what seems like the most dragged-out wait for the release of a new album in recent memory. James Murphy did, however, announce during the band's Sasquatch! Festival set that LCD's new album is finally complete. The important details of an actual release date and title of the new record are still missing, though.
In a recent Facebook post, Murphy relentlessly teased fans, saying at the "very fastest" the record could be released within six weeks—so really, no one knows when this album is going to drop, but we do know the nameless album will most likely feature the two recently released tracks "Call The Police" and "American Dream," which the group performed on SNL—you can watch that here.
The first three reissues are set to be released on June 23, with London Sessions following on June 30. Hopefully this news means that an official release date for the band's fourth album is in our near futures, too. In the meantime, enjoy an LCD performance from the Paste Cloud below.