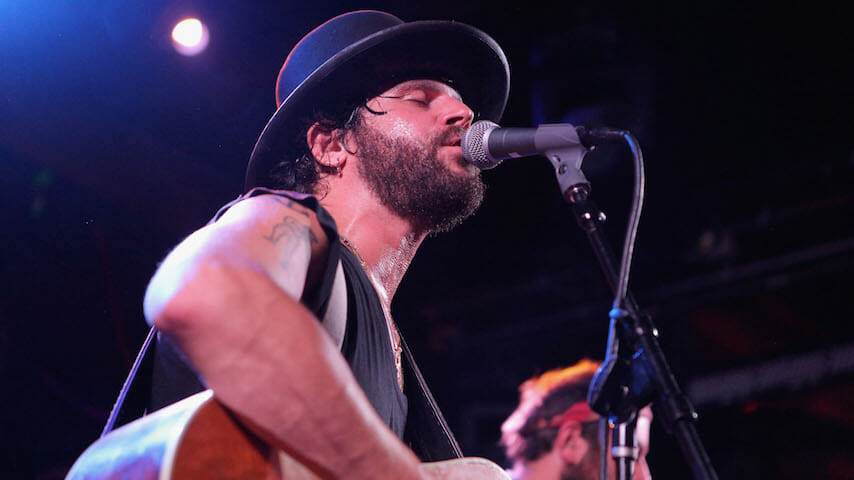 Indie-folk troubadour Langhorne Slim (aka Sean Scolnick, of Langhorne, Pa.) has been on tour with so many of his likeminded contemporaries: The Avett Brothers, Josh Ritter, Drive-By Truckers, Grace Potter, The Lumineers…the list goes on. While each of those artists is unique in their own right, Langhorne Slim is kind of like a snapshot of a moment in alt-folk music. He possesses little bits of what makes all of the above great artists.
Wielding a banjo or guitar, Slim has released five LPs, including two with his band The Law. While 2012's The Way We Move was probably the most critically lauded of the bunch, 2009's Be Set Free possessed a more toned-down, carefully constructed mood. On this day (May 12) in 2010, Slim stopped by the Daytrotter session to play four tunes from that album: "So Glad I'm Coming Home," "Back To The Wild," "Blow Your Mind" and "Land Of Dreams."
We haven't heard official new music from Langhorne Slim in a hot minute, but he remains active on social media and throughout quarantine, jumping on livestreams and sharing the occasional glimpse of a new track.
Listen to Langhorne Slim's 2010 Daytrotter session below. While you're at it, watch a full set from 2013's Newport Folk Festival further down.