After Losing Their Lead Singer, Kvelertak Retain Their Swagger and Roar on Splid
Ivar Nikolaisen leads the way on the Norwegian heavy metal band's fourth LP
Music
Reviews
Kvelertak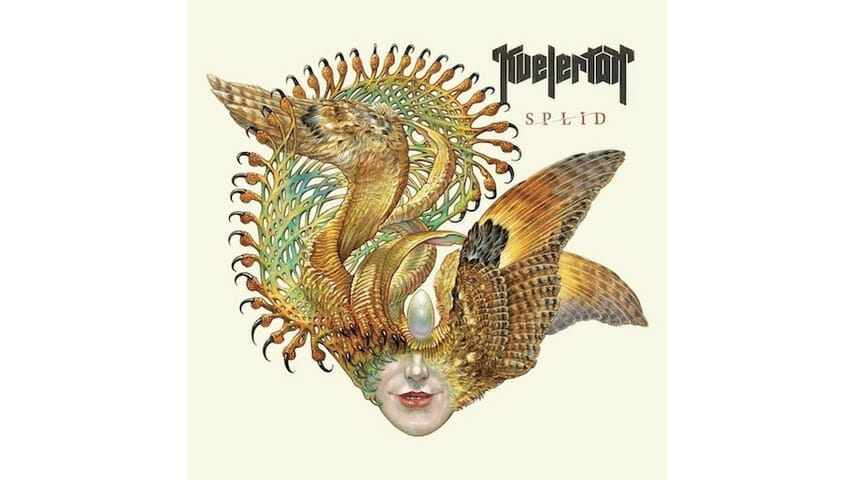 Kvelertak's second and third albums—2013's Meir and 2016's Nattesferd—contained so much hyper-hooky, hard-hitting heavy metal, they made for an interesting thought experiment: Commercially speaking, just how big could this band be if they employed a melodic singer?
Their excellent fourth full-length effort, Splid, answers that question: Kvelertak doesn't give a shit. Or maybe they do, but if they're going to get big, they're going to do it their way. They had a chance to hire someone who actually sings to replace former howling, growling vocalist Erlend Hjelvik, who left the band in 2018. But they didn't.
Instead, the sextet—whose records consistently top the charts in their native Norway—brought in Ivar Nikolaisen, previously a member of the bands Silver and The Good, The Bad and The Zugly. And on Splid, Nikolaisen proves himself not only up to the task of replacing Hjelvik, but also well-qualified for the daunting job of fronting one of the world's best heavy bands.
Like Hjelvik, Nikolaisen is largely a screamer. He proves it on the album's first single, "Bråtebrann," which also features a contrasting refrain of clean-singing voices (provided by Kvelertak's other members) that sound like they could've been imported from a Queen (or Ghost) song. And he ably adds swagger and snarl to one of Splid's punchiest tracks, "Uglas Hegemoni." Later, Nikolaisen shows off his stylistic range by singing a melodic verse to match the beautiful guitars that open "Delirium Tremens" and by delivering a sneering, groovy vocal on the moody post-punk rumbler "Tevling."
Unlike Hjelvik, Nikolaisen also occasionally sings in English. "Crack of Doom" is a propulsive punk-metal number wherein you can enjoy his heavy metal imagery (flesh worship, crucifixion, birds of prey) without the aid of Google Translate, as well as bellowing guest vocals from Mastodon's Troy Sanders. And in the chorus of "Discord"—one of the catchiest on the album—Nikolaisen displays a stronger command of English than some of his American contemporaries. "It's crushing our spine, it's a sign of what's to come down the line," he shrieks. "All our dreams are forsaken, our hope washed away by the tide."
To focus entirely on Nikolaisen's vocals, however, is to do a major disservice to the musicians who've made Kvelertak into a sustained ass-kicking machine. This is a band that is anchored by a powerful rhythm section (bassist Marvin Nygaard and drummer H?vard Takle Ohr) capable of quickly shifting from black metal blast beats to heavy blues-rock boogie to speed-demon thrash, sometimes all within the same song. And then there's the triple-guitar attack of Bjarte Lund Rolland, Maciek Ofstad and Vidar Landa. Who knows who is responsible for which parts, but together, they're a reliable factory of inventive and memorable guitar riffs, lines and solos. For examples, check out the crescendoing, horizon-wide intro of album opener "Rogaland," the roller-coaster tremolo picking on the verses of "Necrosoft" or the intricately beautiful beginning of "Stevnemøte med Satan," which sounds like someone is weaving together guitar notes into a vibrant tapestry.
It's a testament to those other five guys that Kvelertak lost a distinctive vocalist, hired a new one and picked up right where they left off. Of course, that's a testament to Nikolaisen's abilities, too. Add it all up, and you've got a bunch of killer parts that fit perfectly together, and a band that's even bigger than the sum of those parts.